OT Week 2019: A small change makes a big difference at our Campion Unit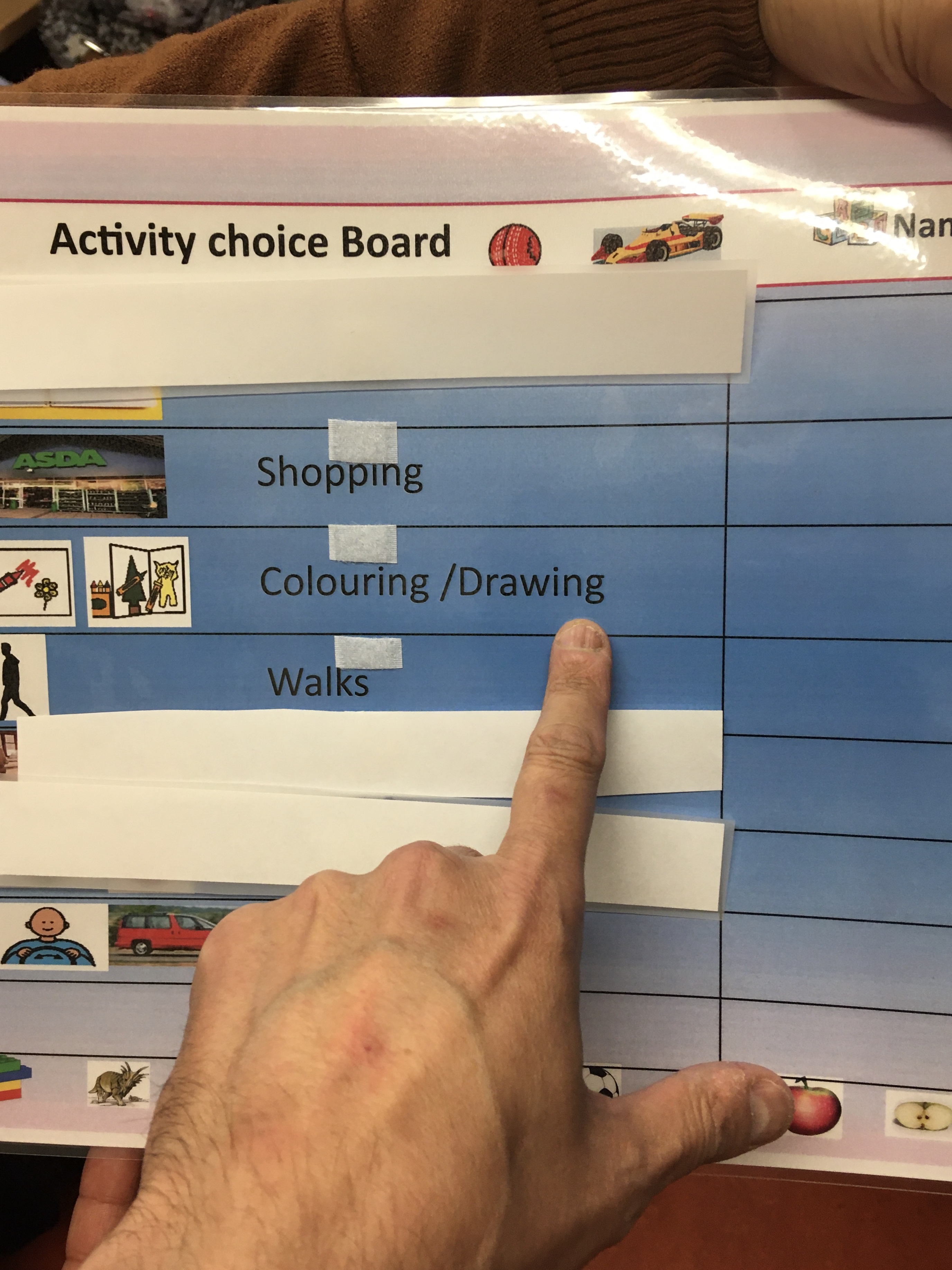 For Occupational Therapy Week 2019, we're sharing stories and advice from our staff and teams across Berkshire. This year's theme is Small Change, Big Impact.
Occupational Therapists play a big role in helping our patients who might find everyday activities difficult because of an illness, their age, or if they're living with a mental health condition.
The new activity board at Prospect Park
The Campion Unit based at Prospect Park Hospital provides inpatient mental health assessment and treatment for adults with learning disabilities. Christian Robertson is the Lead Occupational Therapist in the unit, and for OT Week 2019 he tells us how the team have made a big impact from a small change.
Activity support
Active Support is a method of enabling people with learning disabilities to engage more in their daily lives by turning 'person centred plans' into 'person centred action'.
It changes the style of support from 'caring for' to 'working with', promotes independence. It helps patients take an active part in their own lives so that they can be as ordinary as possible.
The Campion Unit reports the largest number of patient-on-staff assaults within Berkshire Healthcare. Our inpatients often have challenging behaviours, and structure and routine is essential to manage their care.  We had a system of individual timetables of activities, based on interviews when they were referred to us. We noticed that when a patient feels unwell, their engagement with the timetable of activities is affected.
Activity choice board
We decided to make a small change, and introduce a personalised 'activity choice board' to replace the timetables.  We could use this to encourage patients to choose how they would like to spend their day.
This process blends with their individualised occupational therapy care plans, which might include sensory integration or interacting with the environment they're living in.
Small change, big impact  
Support staff feel more confident when working with patients, and patients have a sense of purpose while taking part in both individual and group activities. We've found it has helped reduced some of the challenging behaviours that would often lead to assaults.
Patients in recovery are now more likely to engage in meaningful occupations that need to become the norm for them to achieve discharge.
Being detained in a restrictive hospital environment doesn't have to be a negative experience and when our patients leave us they're significantly recovered and more able and skilled for the community.
This project has shown that the simplest of ideas – a small change – can make a big impact. 
Connect with us on Twitter to see how we're celebrating #OTWeek2019
We're always looking for passionate people to come and join our teams.
Find out what it's like to work for and see our job opportunities.