OT Week 2019: How small changes can make a big difference to children's lives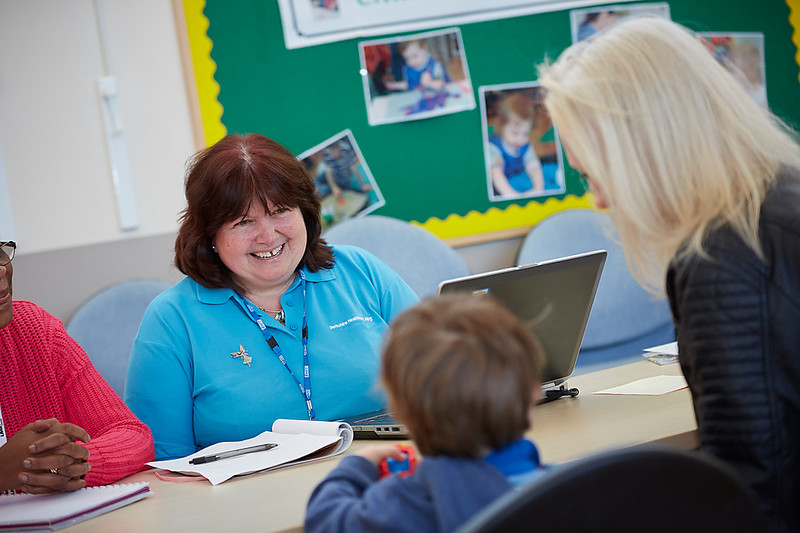 For Occupational Therapy Week 2019, we're sharing stories and advice from our staff and teams across Berkshire.
Occupational Therapists play a big role in helping our patients who find everyday activities difficult because of an illness, their age, or if they're living with a mental health condition.
This year's theme is Small Change, Big Impact.
The children who use our service may find activities like dressing, feeding, handwriting, socialising and play difficult. This could be due to a problem with their fine motor skills, co-ordination skills, perception skills and/or sensory processing (the ability to make sense of the world around them).
Here are 5 ways our Children's and Young People's Integrated Therapies (CYPIT) occupational therapists support our young patients, and how small changes can make a big difference in their lives. Our team have also included some top tips that you can try at home with your child.
Sensory overload
Imagine you can't stop thinking about the loud ticking of a clock, or the way the label in your t-shirt rubs on your skin. What if you don't know how hard you need to press down a pen onto paper?
How well would you learn in these circumstances?
These distractions can be managed through a specialist sensory assessment carried out by an occupational therapist.
Top tip: If your child is distracted by noise, have them wear ear defenders or earphones to help them focus.
Seating
For some children, it can be quite difficult to get comfortable sitting at a table, which then causes writing, or even eating, to become a challenge.
To enable them to focus on learning, a specialist seating assessment should be carried out to ensure they're supported correctly.
Top tip: When a child sits at a table, the top should be at elbow height, their feet should be flat on the floor and bottom back in the chair.
Coordination
If your child finds it difficult to balance or to coordinate their movements effectively, activities that should be fun, such as arts and crafts, playing with other children and PE, can become daunting. Children's occupational therapists will assess difficulties relating to poor motor skills (muscle actions) and suggest ways to help.
Motor skills and coordination are developed through everyday actions, but you can help your child practice by putting things like their favourite toy just out of reach. This will encourage them to change their position and move their legs, arms and fingers in various ways.
Top tip: When you're doing a jigsaw puzzle, spread the pieces out in a wide arc. This encourages your child to reposition so they can reach.
Handwriting
Despite the digital nature of our world, children do still need to learn to write with a pen or pencil. However, some can start school lacking the fine motor skills needed to hold a pen and form letters.
Children should be encouraged to exercise their hands and practice fine motor skills by playing with toys that force them to pinch, pull and push with their fingers. OTs will often use 'theraputty' to help build up muscles in hands.
Top tip: 'Burying treasure' in putty can create a fun game with the added benefit of exercising fine motor skills.
Self-care
Not being able to feed or change into their PE kit by themselves can be quite damaging for a child's self-esteem. By suggesting alternative ways approaching these tasks, occupational therapists can have a massive positive effect on a child's confidence.
Top tip: If your child finds it difficult to cut up their food because the plate or bowl is sliding around, put a non-slip mat underneath it.
You can contact our Children's and Young People's Integrated Therapies (CYPIT) occupational therapists team if you feel that you child needs support.
Connect with us on Twitter to see how we're celebrating #OTWeek2019
We're always looking for passionate people to come and join our occupational therapy teams.
Find out what it's like to work for and see our job opportunities.