You're invited to our Annual General Meeting (AGM) 2020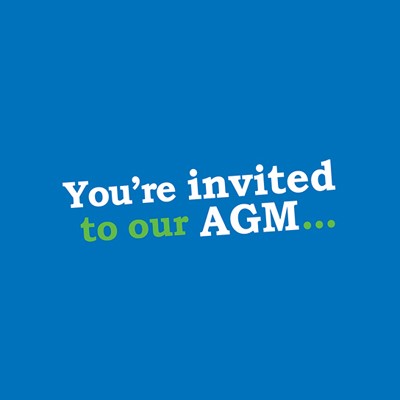 Thank you to everyone who joined us for our live AGM yesterday (23 September). For the first time, our Annual General Meeting (AGM) was streamed online, at 2pm.
We went virtual to help keep our staff and the public safe by following the national guidelines on social distancing. The event was recorded, which means you can watch it in your own time.
Watch the recording of our AGM
Read questions and answers from the day
Our AGM was opened by our Chair, Martin Earwicker, followed by an update from our Lead Governor, Paul Myerscough. Julian Emms, our Chief Executive, and Alex Gild, our Deputy Chief Executive and Chief Financial Officer then gave updates on how we've performed over the year, and how we've managed the Covid-19 pandemic.
There was also an opportunity to ask questions through our live Q&A chat function. Julian Emms, Chief Executive, and Jane Nicholson, Interim Director of People, answered some of your questions.
Nathalie Zacharias, our Deputy Director of Allied Health Professions, introduced a wonderful video about our 'Queen's Award' Volunteer service, which was then followed by a presentation on our advancement in digital technologies by Mark Davison, Chief Information Officer.
AGM reports
You can find our AGM, Board and Governor meeting reports on our website