Patient visitor coordinators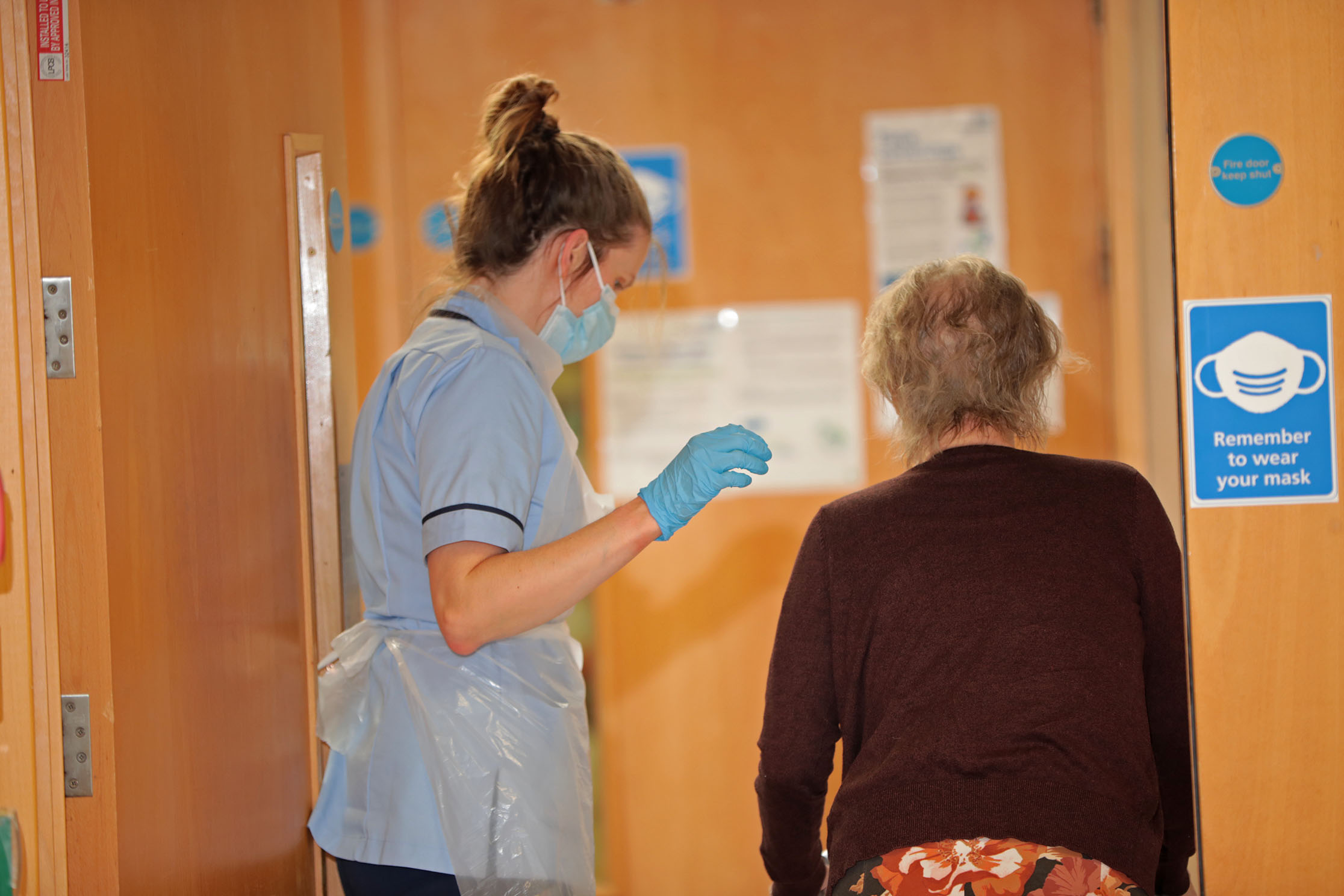 Due to COVID-19, we've introduced a new appointment system for visitors. All patient visitors must contact the wards first before arriving, and must follow all guidelines on face coverings and social distancing.
We're looking for volunteers to be the first point of contact for visitors who arrive at our hospitals, and help guide them on what to do. 
There are opportunities at our West Berkshire Community Hospital, Wokingham Hospital and our Oakwood Unit ward at Prospect Park Hospital.
Notice to all applicants
Please note, there is a potential risks of COVID-19 with this role. Do not apply for this role if you're an 'at risk' individual.
While all our volunteers will be provided and trained on correct use of PPE and briefed on strict infection control measures and we will manage visiting consistent with best health and safety considerations, we cannot alleviate all risk.
Visit the NHS website to read more about COVID-19
Read more about our notice to all visitors
You must be at least 18 years old to apply. 
Key tasks
Be first point of contact for patient visitors attending their pre-arranged visit
Liaising with ward staff to collect patient and take to visiting pod (wheelchair transfer) and return
Assist in preparation of visiting pods ensuring set-up meets social distancing and health and safety requirements are met
Recording all visitor contact details and times in register/log-book
Communicating to visitors their responsibilities and health and safety obligations – ensuring patient visitor instruction information distributed (placed on table on set-up)
Provide face masks to visitors as required
Personal characteristics and experience needed for this role
Minimum age for this role is 18 years
Friendly, approachable disposition, good communicator
Mindful, responsible and mature attitude to risk and health and safety
Knowledge and experience of using cleaning products
Reliability and punctuality
Wear volunteer I.D. badge
Clear understanding of confidentiality
Managing risk – Keeping you safe
We can only offer this volunteer role to people not deemed as being in the "at risk " group – we will undertake a wellbeing risk assessment with you
You will be required to undertake training in use of PPE and training in infection control and participate in briefing/up date sessions as needed and adhere to control measures and duties as instructed
You will be personally responsible for not undertaking any task or action which would knowingly cause risk to self or others
You will, as far as reasonably practicable, prevent other people from undertaking actions which would knowingly cause risk to themselves or others
You will complete a triage checklist upon each visit confirming you are symptom free and not travelled as per government guidelines etc.
You agree to advise the ward contact immediately if you subsequently show symptoms within 14 days of attendance. Equally you do not attend in this circumstance 
Find out more and apply
For further information and to submit an application please contact relevant ward representative from our hospitals.
West Berkshire Community Hospital
Julie Modart, Ward Administrator
Email Julie.Modart@berkshire.nhs.uk
Wokingham Hospital
Lorraine Nye, Ward Administrator
Call 01189 495 119
Email Lorraine.Nye@berkshire.nhs.uk
Oakwood Unit, Prospect Park Hospital
Saijai Jankowski, Interim Unit Manager
Call  01189 605 939