Our corporate Strategies
Over the last year, we've been working closely with our services and local communities to develop a new three year strategy that builds on our vision and True North Goals. 
Read our full three year strategy
We'll be using this strategy to guide us on our journey to achieving our 2024 vision (which you can explore by clicking on one or more of the icons below) and making some significant and positive transformations to our community and mental health services. 
You can contact us if you have any questions about our strategy
Email kathryn.macdermott@berkshire.nhs.uk
Explore our Corporate Strategy by clicking on each icon and learning about our vision for 2024
Rest infographic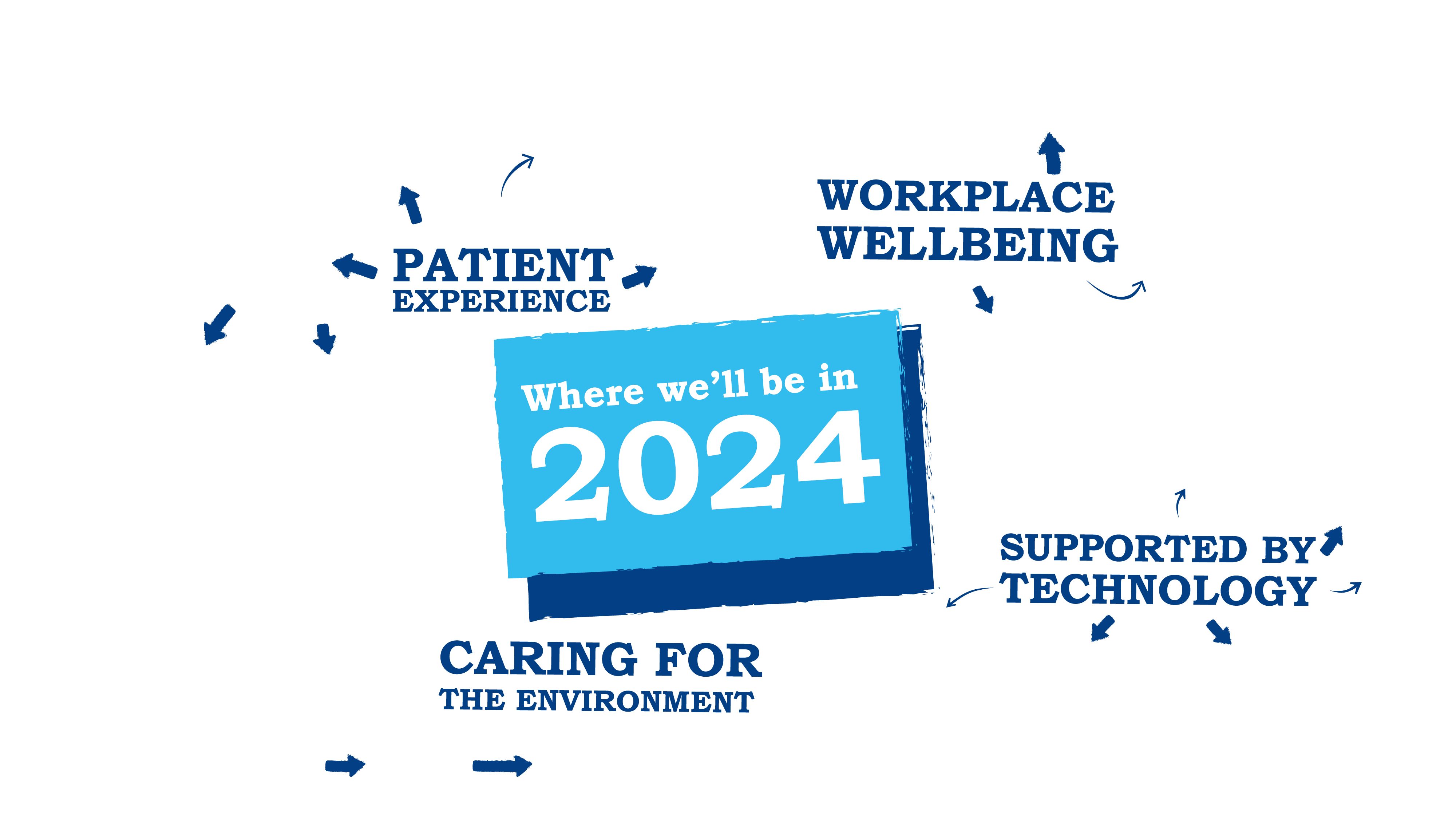 Flexible working...
means earlier and later appointments, increasing access for patients
New working practices...
allowing you to plan your working hours around family commitments
Balancing working from home and on site...
For an improved work-life balance, reduced mileage and reduced carbon emissions
A central multidisciplinary task force...
To support each operational team by utilising digital services across the continuum of their work, integrating our digital solutions with those of our health and social care partners
Working with communities...
To ensure equitable access to digitally based care
Commitment to keeping people out of hospital...
And treating them in their own homes wherever possible
Encouraging self-care...
For our patients who can use our digital and clinician guided self-care resources as part of their treatment
Automating our internal operating processes...
And eliminating manual and paper processes, saving staff time and providing more time to care
Providing digital tools...
So you can work from anywhere, anytime
Reducing our number of physical sites...
Leaving modern and fit for purpose sites with MDT usage, including community and voluntary sector
Removing single use plastics...
And introducing reuseable water bottles and coffee cups, saving 64kg of CO2e
Saving energy...
By switching off things when possible, including monitors, lights, chargers, heatings
Enabling self-care...
By providing tools and support , empowering patients and communities
Triaging initial contacts remotely...
(Except for urgent contacts) and the patient directed to the right service/profession
Services designed for diversity...
To meet the community needs
Improving our services...
By continually engaging with patientss
Making contact remotely...
For many of our planned services, including therapies, through OneConsultation, videos and a range of self-help tools
24/7 advice...
And support available online for our patients
Every single one of our amazing staff plays an outstanding role in delivering high quality care to our patients and service users. At the heart of our People Strategy 2021- 2024, is compassion for colleagues, who at a time of unprecedented challenge, continue to strive to do their best.
Read our full People strategy (pdf)
We're immensely pleased and proud to say that the results for the 2020 NHS National Staff Survey are the best we've ever had. We succeeded in realising the highest engagement score (7.5) of all Community and Mental Health trusts.
Our vision is for Berkshire Healthcare to be an outstanding place to work; a place where everyone can grow and thrive. Despite our high engagement score, we know this isn't the case for everyone right now. Our strategy seeks to address the areas where people have poorer work experiences so that we're a place where people want to work and stay, and sets out a clear plan for how we're going to achieve this.
It's been developed by listening to what you have to say, through listening to teams, holding workshops and looking at the data you've provided through the annual staff survey and other sources.
Addressing inequalities
Hand in hand with our People strategy, our Equality, Diversity, and Inclusion (EDI) strategy is the golden thread that runs through everything we do. The strategy will address the differentials in experience and identified inequalities for significant numbers of our workforce.
Read our full EDI strategy (pdf)
Read our full EDI strategy (webpage)
Find out more about working for us (opens new browser tab)