Sam and our Pharmacy, Prospect Park Hospital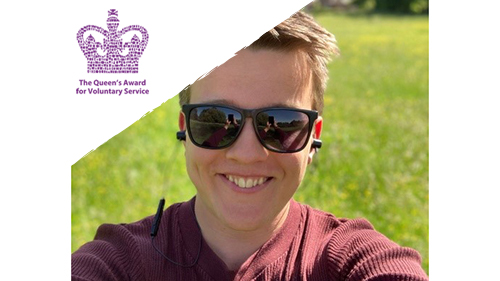 At the start of lockdown, Sam came home from University and decided to spend his time helping others by becoming an online tutor and volunteering in his local community.
Sam joined our Pharmacy team at Prospect Park Hospital in April and has been working hard to help us transport medicine to our wards and clinics, as well as helping with our out of hours service.
Kirsty Hodder, our Pharmacy Manager, explained:
"Knowing he was on the end of the phone saved us time, took some of the pressure off the team and, no matter where we asked him to go, he happily went. Nothing was too much of a problem while we were extremely busy trying to fulfil requests and prescriptions.
"Sam was also available during our extended opening hours to help with the COVID-19 outbreak. He was there to support our pharmacy team and provide that extra support for patients who were waiting to go home or in need of extremely urgent medication."
Sam told us about his experience:
"It's been an absolute pleasure working with the Pharmacy department at Prospect Park. Their determination and drive to carry out their vital work even in these difficult times is evident every time I walk through the door.  
"Despite the pressure they're under it's always a workplace of laughter, smiles and good spirits. I wanted to help the NHS in Berkshire anyway I could, and It's been an honour to work with such a great team. Working to serve our country together."