A whole team effort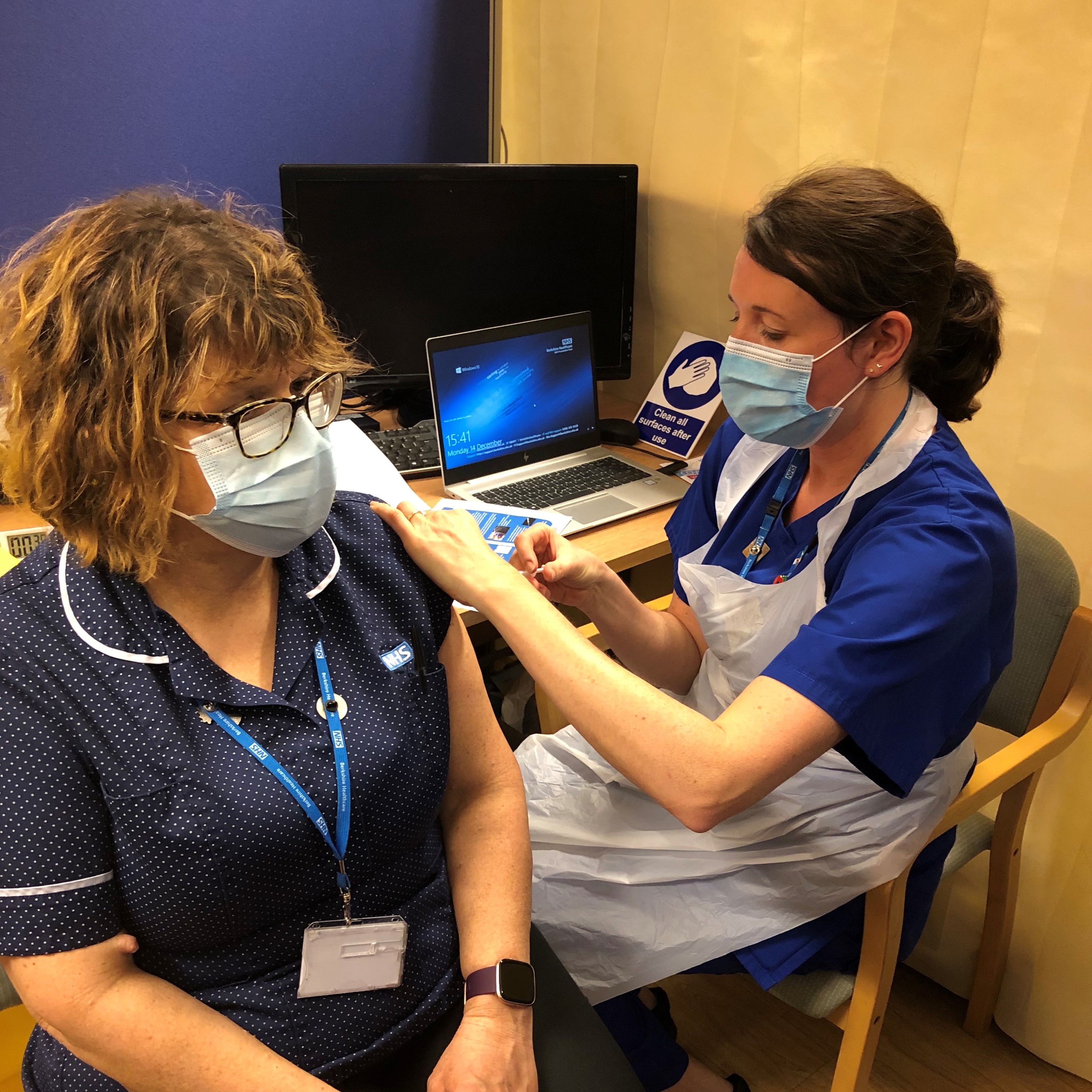 After 166 days and 33,796 vaccines given to nearly 17,500 local health and social care staff, volunteers and key workers, last Saturday, our COVID-19 clinic at Wokingham Hospital came to an end. To celebrate, we're sharing stories and highlights from the teams who have worked so hard to make this achievement possible.
Breaking records
School Immunisation Nurse Tammy Brown holds the record for administering the most vaccines, having given more than 4,303 doses. She said "When I look at the immunisations vaccination figures on the news – I think wow, I did over 4,000 of those!"
At one point, appointments reached over 1,000 in a single day. "Our record day was on a Super Saturday, when there were 1,170 appointments," said Charlotte Church our lead nurse for the vaccination clinic. "Even between 12 nurses, that's nearly 100 vaccines each!"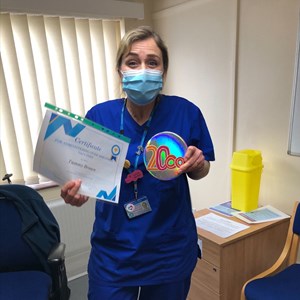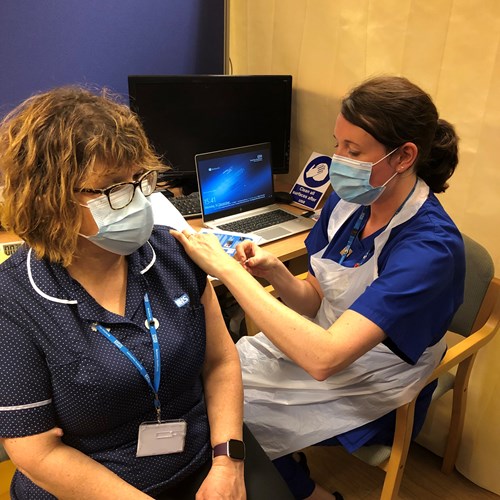 Success stories
With limited time to get the clinic set up, and staff trained, teams pulled out all the stops to meet demand.
"After all of the intense prep work, the training, and the concern about this new vaccine which was so delicate, when the first vaccine was given everybody cheered and clapped," said Heidi Ilsley, Deputy Director of Nursing. "There were a few unusual moments along the way, including when someone asked us to vaccinate their dog, and even a man from a Welsh choir who sang for us."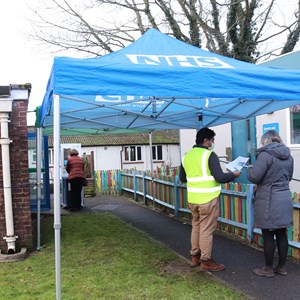 The right support
While nurses were keeping patients moving through the clinic, support services like Estates and Facilities were helping to get key workers to our Wokingham site.
"Creating a transport system so we could collect staff from across Berkshire who would otherwise have struggled to attend was a real highlight," said Director of Estates and Facilities Ian Greggor.
For Facilities Manager Bradley Williams, being part of the vaccine team was a huge privilege: "Knowing you've contributed to something important is a fantastic feeling," he said. "Seeing first-hand the sheer number of people safely vaccinated was a real highlight, the Immunisation service did an amazing job."
We agree with Bradley and would like to say an enormous thank you to all our staff who have supported our Covid-19 vaccination clinics – you have been simply outstanding.
Find out more
Get your vaccine 
If you're 30 or over, you can get your vaccine now. You can find out more on the NHS website. 
You can also wait for your local GP surgery to contact you. 
Visit the NHS website to book your vaccine (opens a new tab)
Call 119