Pregnancy and isolation due to coronavirus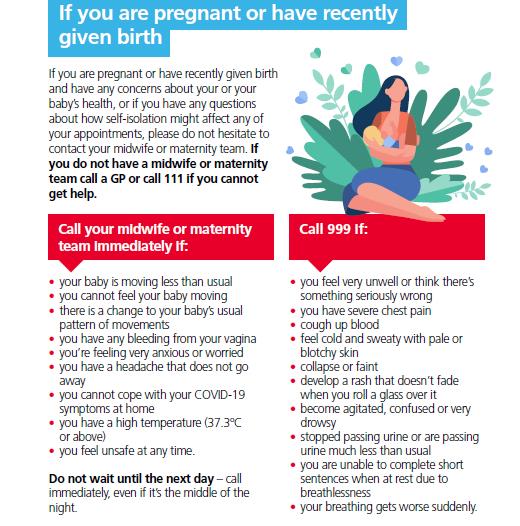 If you have coronavirus and you are pregnant, you might get sick quicker. This could affect you or your baby.
The NHS has issued new guidance on self isolation if you suspect you have coronavirus during pregnancy. To ensure you and your baby receive personal and safe care it's important that you inform your GP, midwife or maternity team so they can assess your symptoms.
If something feels not right with your pregnancy, trust your instincts. If in doubt, get checked out. Don't wait until the next day – call, even if it's in the middle of the night. And make sure your concerns are heard.
Visit the NHS website to read the guidance
Remember, you're able to get vaccinated against COVID-19 if you're pregnant and aged 18 or over. 
Visit the NHS website to find out more about pregnancy and COVID-19 vaccination