Another fantastic Reading Pride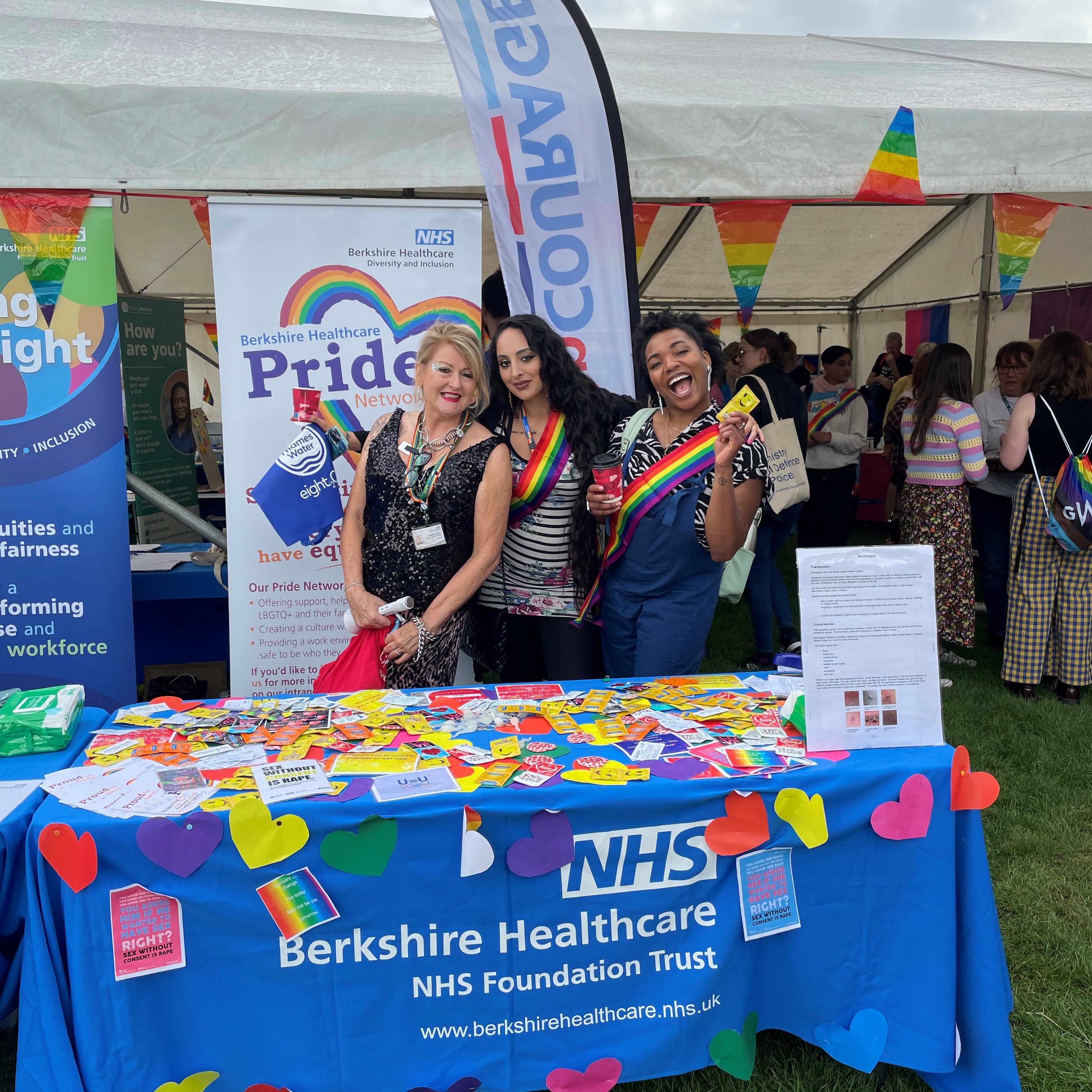 On Saturday 3 September we took part in Reading Pride's annual parade and celebration of the LGBTQ+ community. This year the event was celebrating its 19th year and we are incredibly proud to have been involved. Over 70 members of staff volunteered, alongside colleagues from the Royal Berkshire NHS Foundation Trust, at our pop-up health space - PrideInU.
Promoting our health and wellbeing services from Wellbeing Matters to Op Courage, the event gave us an opportunity to celebrate the value of being an inclusive organisation brings, connect with the local community with whom our Trust serves, and celebrate the LGBTQ+ members within our local area. As a Trust, we are committed to treating all within our community with the respect and dignity that they deserve, and we were grateful to spread awareness of the services we offer individuals within Berkshire at this year's Pride.
Visit our Wellbeing Matters website (opens new browser tab)
Within Berkshire Healthcare, we understand the importance of allowing staff to be themselves. We are committed to making sure all within our Trust feel that they can be who they truly are at work without fear of discrimination. Our internal Pride network provides support to staff and helps us identify and eliminate differentials in experience.
A huge amount of work went into the day, so we wanted to say a big thank you to all that helped organise and take part to make Reading Pride 2022 such a success.
Find out more
Find out more about our Pride network: Our staff networks | Berkshire Healthcare NHS Foundation Trust
Become a member
As a Foundation Trust, Berkshire Healthcare is accountable directly to the communities we serve. To help shape our future we need support from those local to us, and you can do this by becoming a member.
Membership is free, and you can find out more on our website.