Apprenticeship allows school leaver to gain a degree and promotion to web developer in three years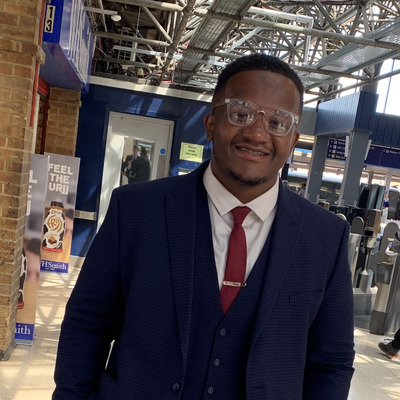 The pandemic has shown that success comes to those who adapt and our apprenticeships have done just that, enabling us to support 149 members of staff with apprenticeships since April 2020. Of course, we are working differently now, with apprentices working from home where they can and face-to-face training being replaced with virtual meetings.
Apprentices undertaking clinical training have also adapted to COVID-19 measures. Those shielding have been given the flexibility to put their apprenticeships on hold. Training and even exams have been able to take place virtually.  
Stefan Vaughan joined us as an apprentice in 2014 and has been able to enjoy the benefits of combining work and study.
Stefan's career pathway began when he joined our web development team after leaving sixth form. Impressing his team, Stefan was offered a full-time role as a junior web developer at the end of his apprenticeship in 2015 and six months later he was given the opportunity to study for a degree apprenticeship in Technology and Digital Solutions.
His fees and travel expenses were paid for by the Apprenticeship Levy, meaning Stefan also avoided the dreaded student loan that he would have taken on by going to university in the traditional way. Apprenticeship delivery models vary but our staff are always provided with opportunities to study and put their new found knowledge into practice.
When the opportunity arose in 2017, Stefan applied for the role of web developer and was successful in getting the promotion. He completed his degree in January 2020.
Stefan says: "I received a tremendous amount of support from my team. It was a great plus that if I needed help, I was surrounded by people with all sorts of skills who were able to advise me.
 "At the same time as studying, I was progressing in my career.
 "I've had a great opportunity and been rewarded for what I do. I couldn't ask for more than that."
Find out more
Find out more about our apprenticeships