Art exhibition at St Mark's Hospital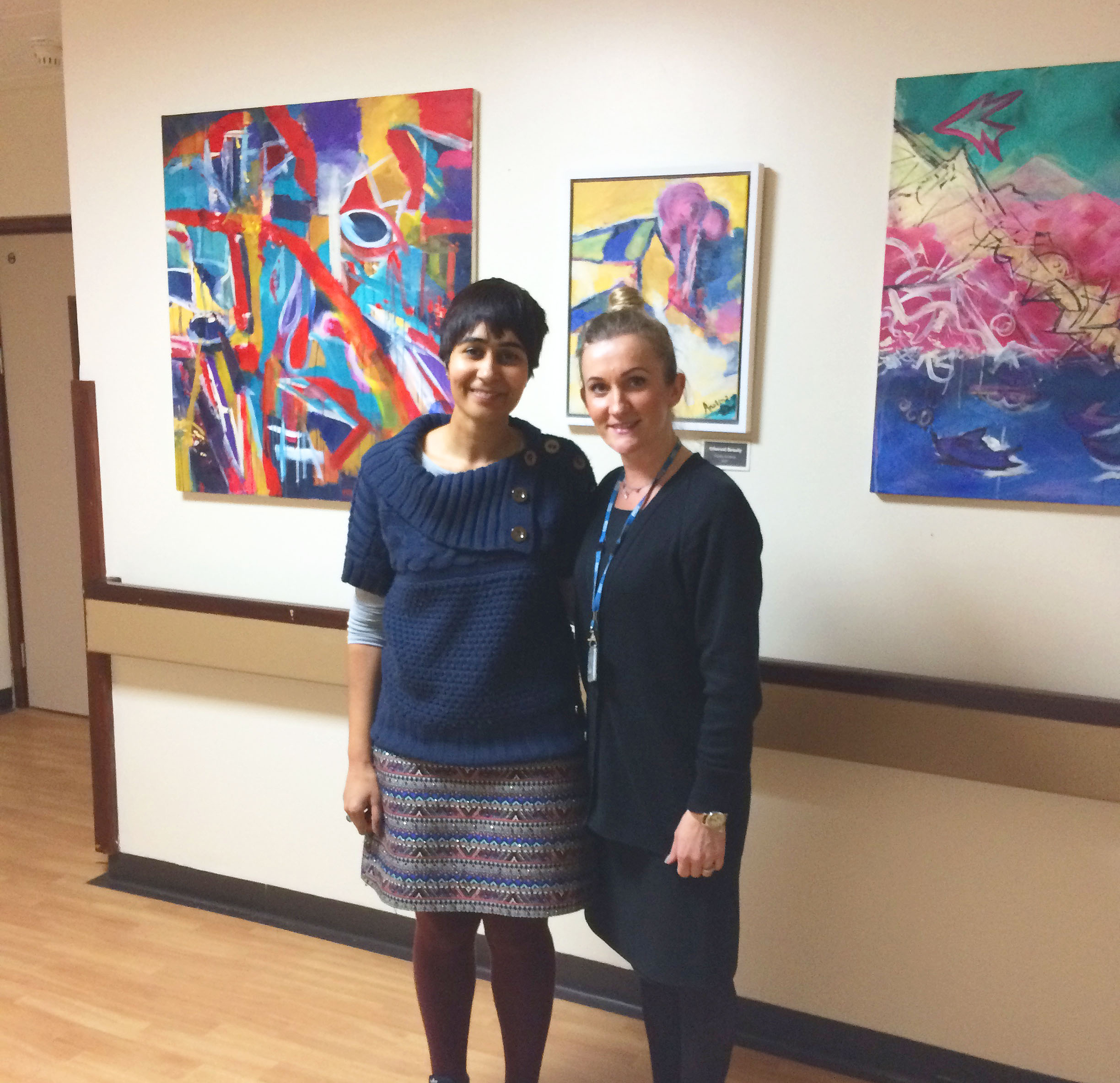 Mahlia Amatina is showcasing her art exhibition, On a Spectrum an exploration of Asperger's syndrome, at our St Mark's hospital in Maidenhead.
In developing the exhibition, Mahlia compiled responses from people with Asperger's from around the world, along with her personal experience, to create paintings, videos and creative writings. Mahlia said, "The narrative came to life, as an Asperger's community from around the world came together to help inform the art."
The National Autistic Society estimates that there are currently around 700,000 people living with autism in the UK. Mahlia's work shows the reflections and journaling of her Asperger's diagnosis and perceptions around this.
You can find the exhibition in the Main Reception at St Marks Hospital.