Benefitting from a safe, nurturing, working environment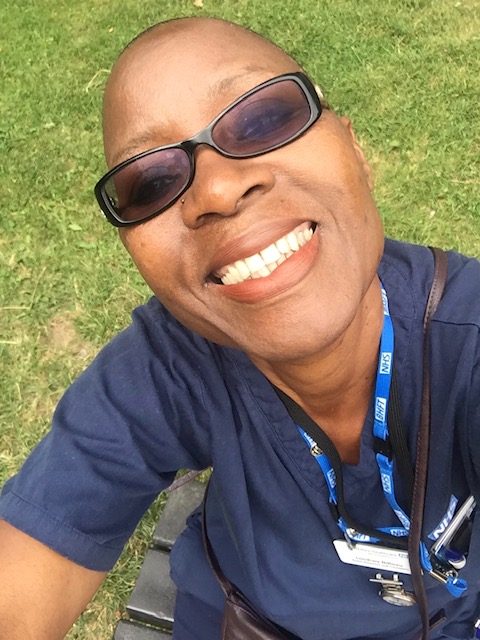 Disability History Month runs from 22 November to 22 December every year.
Disability History Month is supported by a wide range of disability groups, unions and voluntary organisations, and aims to promote disabled people's rights and their struggle for equality now and in the past.
Rapid Response and Treatment Siste, Loniwe Ndlovu, shares her story of living with an invisible disability, known as Complex Post Traumatic Stress Disorder. 
"I'm Londiwe Mpoko Ndlovu, Rapid Response and Treatment Sister in the Integrated Care Home and Rapid Response Service in the Wokingham Locality. I am fortunate to work within a diverse, exciting and incredibly supportive team, which has helped me develop my career, despite being a survivor of childhood trauma.
I have Complex Post Traumatic Stress Disorder (C-PTSD). This invisible condition can make some days very difficult for me and has led to a catalogue of dysfunctional behaviours and coping mechanisms that can make day to day functioning a challenge at times.
I also have a nervous system that is easily overstimulated, for example, by noise and smells, which can make working in an open plan environment difficult. Such overstimulation can send me into a tailspin making me unable to focus unless I take time out to use the many coping strategies that I have learnt over the years. I find breathing techniques, mindfulness and making time for a short walk all really helpful. 
I love my work and our team are really supportive of one another and we receive great feedback from our patients and their families. But it is important to remember that we all need to take time to look after ourselves, so that we have the capacity to look after others.
As an introvert, I need plenty of solitude to replenish my soul and senses. I am fortunate that my role offers me the chance to drive through beautiful country roads, surrounded by amazing, healing nature.
As an employee and colleague, I have to bring my whole self to work, and at times that self is broken and in need of healing. As a nurse, I am a giver but I also need to receive.
I am passionate about staff health and wellbeing and am excited about all the initiatives that Berkshire Healthcare is putting into place to help us all to be happy and healthy at work.
Described as 'existentially gifted', my thought processes stem from an existential point of view. The way that I describe this, is that I have the question "Why" constantly on the tip of my tongue and I have to deeply process all communication as I am not able to take things at face value. This can be extremely exhausting.
I am very proud to belong to the PURPLE Network, as well as the budding CHS West Wellbeing group and am grateful to my team for providing a safe environment that enables me to be me and enjoy a career that I might otherwise have found difficult to excel in." 
Our purple network supports staff with disabilities, physical or mental health issues and any care responsibilities.  Our goal is to increase our disability confidence, address barriers and promote a culture of openness. It also provides support so colleagues can bring their 'whole selves' to work.
Find out more
Find out more about our Purple network (opens new browser tab)
We're always looking for passionate people to come and join our teams.
Find out what it's like to work for us (opens new browser tab).