Berkshire Healthcare nurses awarded the Queen's Nurse Award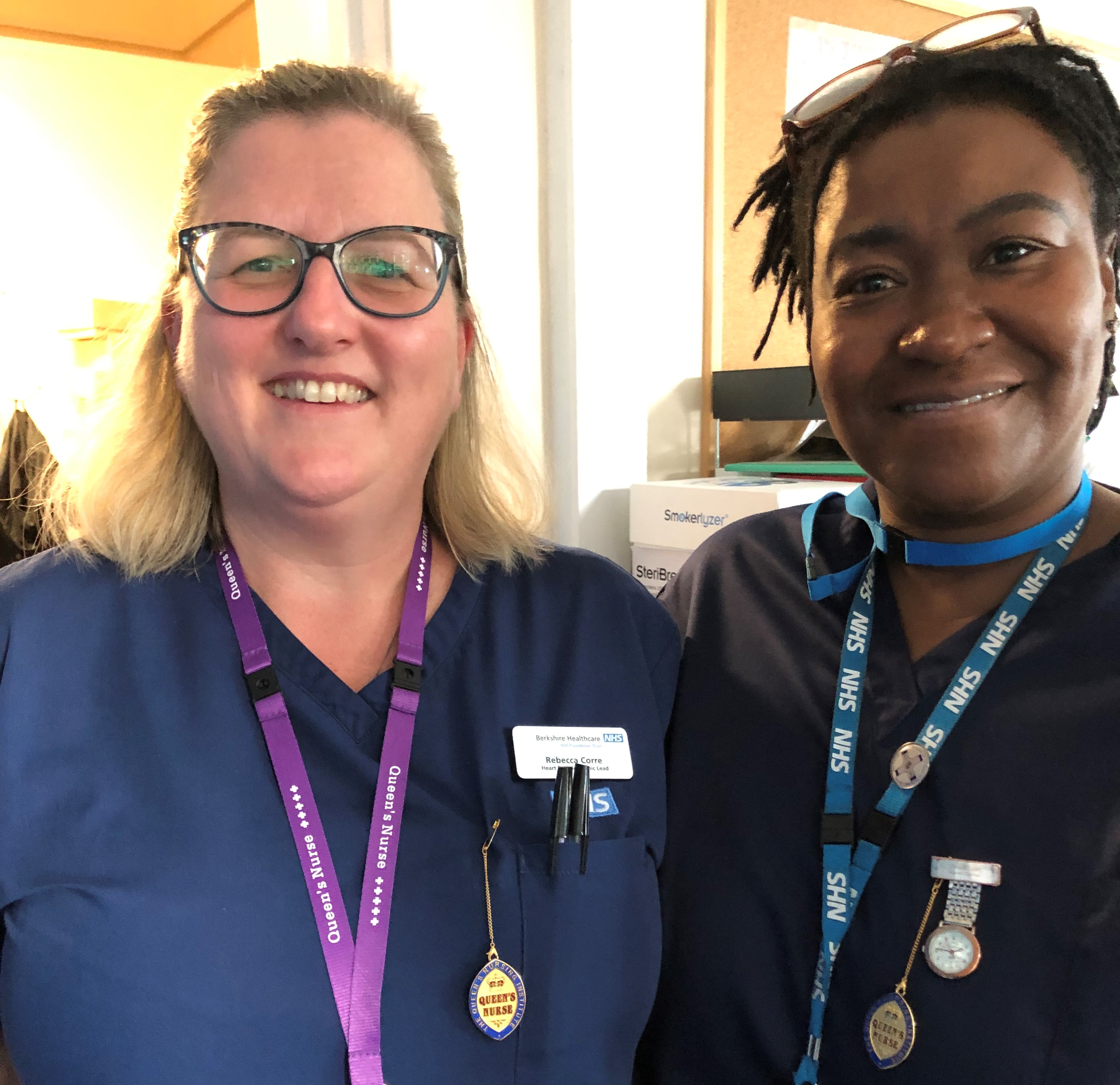 We are proud to announce that Clinical Development and Quality Lead, Karen Clarke, and Heart Failure Nurse Specialist, Rebecca Corre, have both been awarded the Queen's Nurse Award.
This is an award for exceptional individual contribution to the nursing profession and patient care, given to those who demonstrate a passion and enthusiasm for the nursing profession, and continuously go above and beyond their normal call for duty. Karen and Rebecca will now be part of the Queen's Nurse programme, which brings together community nurses to develop their professional skills, provides learning and leadership opportunities, as well as the formal recognition of their outstanding commitment to improving care of patients.
This is a huge achievement, and we are immensely proud that Karen and Rebecca will be joining the 14 Queen's Nurses we already have within the Trust, who work across a variety of our community services. Providing outstanding patient care is at the heart of all our services, and this achievement emphasises the quality of care our nurses provide.
Integrated Services Team Manager, Mandy Hennessey, said: "We are thrilled that both Karen and Rebecca have been awarded the Queen's Nurse Award. To have Queen's Nurses within our Trust is a huge achievement, and they exemplify the quality of care we provide throughout our services."