Berkshire Healthcare wins HSJ award for autism and ADHD work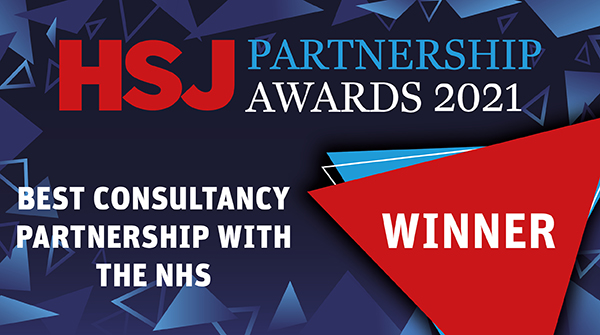 We are pleased to announce that we have won a prestigious award for a project to improve mental health support for children and adults with autism and Attention Deficit Hyperactivity Disorder (ADHD) in East Berkshire.
Working alongside NHS East Berkshire Clinical Commissioning Group (CCG) – now NHS Frimley CCG – and Attain, we have been rewarded with the HSJ Partnerships Award for the Best Consultancy Partnership with the NHS.
The results of an independent review into ADHD and autism services led to a new model being used for our service, bringing about extra investment in neurodiversity services. There has also been renewed funding for support for parents, carers and children and young people for both before and after diagnosis, to ensure that our users have support throughout their healthcare journey.
Mary-Jane Stroud, Neurodiversity Lead for Autism and ADHD at Berkshire Healthcare NHS Foundation Trust, said of the award: "I am delighted that the project and all of the hard work involved has been recognised and celebrated by the HSJ award.
"I particularly wanted to thank the experts by experience – autistic adults, parents and carers – who were part of the project and gave up their time to work with us all and provide valuable insights. 
"Co-production was a real strength of the project and it really helped focus the conversations, discussion and actions about what was most important to the people using the service. This meant that it wasn't about just understanding the issues together, it was also about planning the solutions together."
Fiona Edwards, Chief Executive of Frimley Health and Care, said: "Firstly I would like to congratulate everyone from the different organisations and teams that contributed to winning this award.
"We know in the NHS that we don't always have the answers and we're happy to work with industry experts such as Attain because their knowledge and experience complements our own and helps bring about a better outcome for all concerned.
"Healthcare today is all about building partnerships to support our populations so it is particularly pleasing to win an award which recognises just that."
Health Service Journal editor Alastair McLellan offered his congratulations to the teams on their success, saying: "The entrants this year have once again been of the highest calibre, and each of the winners at the HSJ Partnership Awards have been chosen based on their outstanding commitment to innovation and collaboration in healthcare."
Find out more
Visit our Neurodiversity support webpages for children
Visit our Adult Autism Assessment service for adults webpage