Celebrating our Mental Health Nurses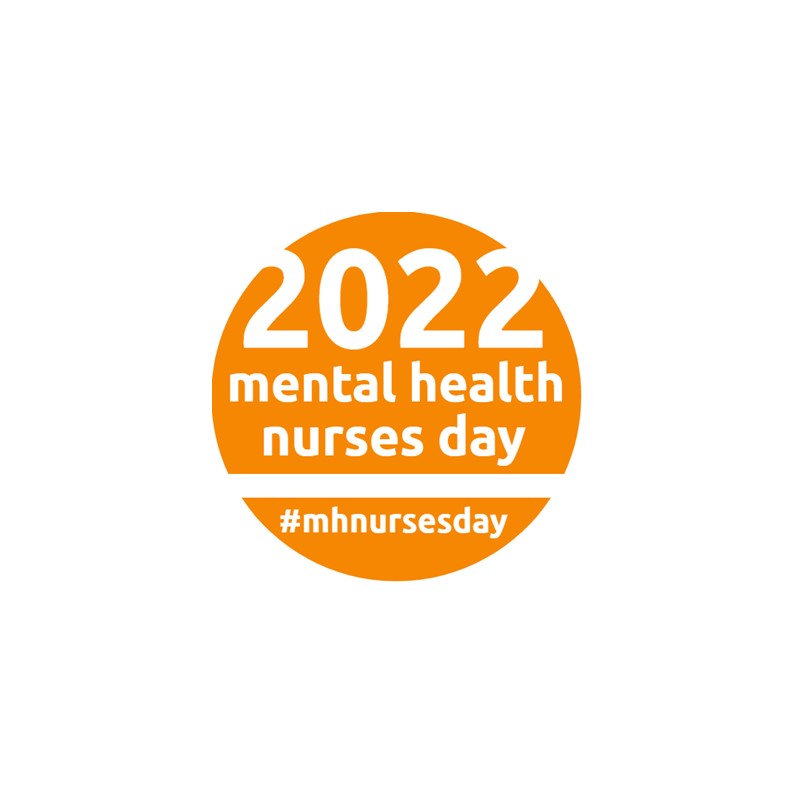 Today (21 February) is Mental Health Nurses' Day 2022!
We'd like to take this opportunity to say thank you to all our amazing mental health nurses.
Our mental health nurses work across many of our services; from our inpatient wards at Prospect Park Hospital, to our Berkshire Eating Disorder Service, to our Veterans Service.
We spoke to a couple of our nurses about their career journey to becoming a mental health nurse at Berkshire Healthcare.
Meet Tafadzwa:
Tafadzwa Sandati is an Advanced Mental Health Practitioner.
I was always intrigued by anything Forensic and initially went into mental health intending to work in Forensic Mental Health. My one placement in Child and Adolescent Mental Health Services (CAMHS) changed all of that. I had such an amazing experience my mind was made up, I wanted to make a difference and work with children and young people.

There is nothing more rewarding than being a part of positive change in the life of a young person and it never feels like a job. I moved to Berkshire Healthcare in 2019 as I was looking for a different experience and challenge. I was offered a post as an Advanced Mental Health Practitioner which is my current role.

What do you enjoy about your role at Berkshire Healthcare?

Berkshire Healthcare has opened up opportunities for me to progress. I was recently funded and qualified as a Non-Medical Prescriber and was fully supported through my training. There is flexibility in the way I work, and I feel valued in conversations that involve making recruitment for more mental health nurses desirable. Like any job, there are challenges. However, I feel like the work-life balance is promoted which in turn makes me feel valued.
Meet Amanda:
Amanda Mavunga is one of our Specialist Mental Health Practitioners and Clinical Lead.
 

As I already had a degree, I was eligible for accelerated training. My first ever placement was in Reading CAMHS and my final placement was in what was then known as the Berkshire Adolescent Unit (BAU).

I was fortunate to get my first ever nursing job in the Trust as a Staff Nurse in the Elm Park Health Visiting Team. Within a couple of months working in the Elm Park team, I was encouraged to apply to train as a Specialist Community Public Health Nurse Practitioner (Health Visitor). I understood how training as a Health Visitor would enhance my early intervention and systemic skills, as well as complement my mental health nurse training.

I completed my training and worked as a Health Visitor for a few months. I then received a phone call from my former mentor, from when I was a student nurse in Reading CAMHS asking if I had seen that there were Band 7 vacancies in the Central CAMHS Specialist Community Team advertised. It's safe to say, that's the most nervous I've ever been during an interview, but I was successful! I worked in that role for a little over a year before feeling ready to take on the additional challenges of a Band 7 role in the Reading CAMHS Specialist Community Team.

In Reading CAMHS, I was again fortunate to have a very supportive manager who was very encouraging of nurse development and I was seconded to train as a Cognitive Behavioural Psychotherapist. I completed the course just before the pandemic hit which worked well as I was able to be more present in the team during this critical time. Having amassed invaluable clinical experience, in September 2021 I finally moved full-time into a CAMHS early intervention service in my most senior role yet (8a).

What do you enjoy about your role at Berkshire Healthcare?

Over the years I've developed some amazing relationships and I've made some lifelong friends. I have a manager who is genuinely invested in compassionate leadership.
Are you interested in joining us as a Mental Health Nurse?
Visit the NHS Jobs website to see our vacancies (opens new browser tab)
Join in celebrations for Mental Health Nurses Day
Follow us on Twitter (@BHFT) (opens new browser tab)
Celebrate Mental Health Nurses Day using #MHNursesDay (opens new browser tab)