Changing roles to help fight Covid-19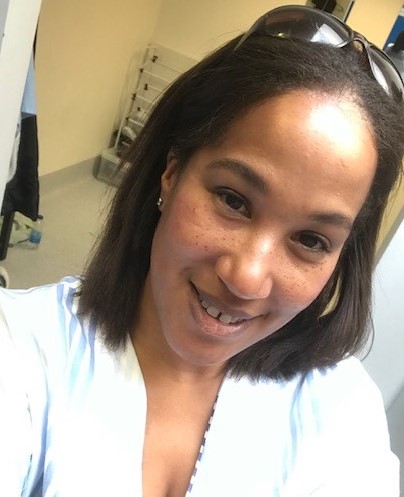 Marcella Browne was, until recently, community engagement lead for East Berkshire. Her role involved going out into the community, listening to the voices of people that often go unheard, and ensuring that their views influence how we work to support patients' needs. Now Marcella is back on the frontline working on a ward in Prospect Park Hospital.
She says: "I've been redeployed as a registered nurse on Oakwood ward in Prospect Park Hospital. All the staff on the ward have been grateful to have me on board. Things have been busy, so it is all about pulling together and I've been able to help other people who have been redeployed."
How you can help 
You can help us in the fight against COVID-19 by donating to our Just Giving Page, buying something from our Amazon wish list, or by dropping off snacks and toiletries. 
Life on the front line
It's a difficult time for everyone, and we're incredibly proud of how our teams and local communities are meeting the coronavirus challenge. We're sharing more good news stories and experiences from those working on the front line.