Consultant psychiatrist fund raises for COVID-19 recovery in India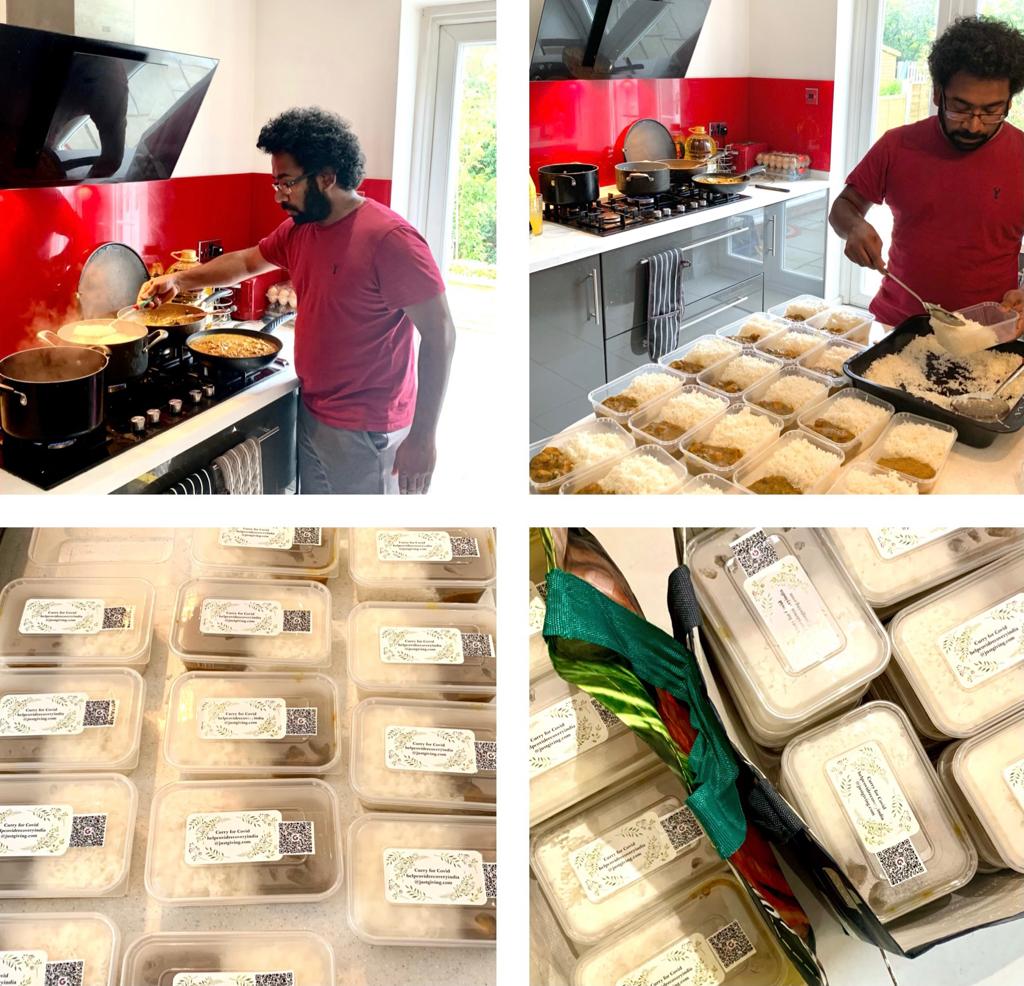 Consultant Psychiatrist, Dr Raja Natarajan, has raised over £18,000 to support the COVID-19 recovery in India by making and delivering curry and rice boxes to NHS staff.
With hospitals in India overwhelmed with COVID-19 patients, Raja's aim is to support as many mild to moderately unwell people as possible to self-quarantine, with the necessary medical and food supplies to help stop the spread of the disease and ease the pressure on Intensive Care beds.
Raja says: "COVID-19 knows no boundaries - so does compassion. This is a great opportunity for us to spread compassion, care and love through these small acts of kindness to let people know that we care. Because even through the darkest of days, humanity still prevails."
He is keen for people to contribute as much as possible. He says: "It is important to create a platform for people who are able and keen to help, so that people who need the support get it in a timely manner. After all sharing is caring."
Raja is also sharing the learning from his experiences of working in the UK during COVID-19 to help medical trusts in India. 
Visit the Help COVID Recovery India Just Giving page to donate (opens new browser tab)