Details about Slough as an area of COVID-19 concern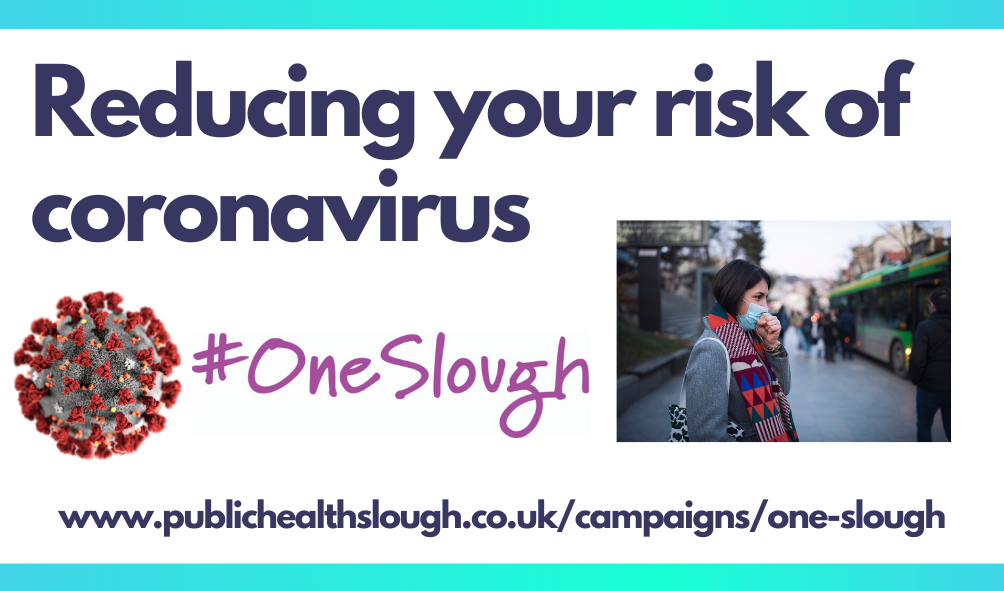 As you may have seen recently in the news, as of today (Friday 21 August) Slough has been designated as an "area of concern" by Public Health England and the Department of Health and Social care.
This comes following a rise in the number of cases which tested positive for Coronavirus (COVID-19) within the borough in the last two weeks.
This does not mean Slough is in 'local lockdown'.
There is no evidence to suggest it is an 'outbreak' caused by a particular event, or from a location e.g. a restaurant or a shop.
While the number of positive test cases appears to be falling again, there are three steps we can all take to contain the spread and stay safe.
Read the advice flyer from Slough Borough Council for all Slough residents
Wear face coverings
Make sure it covers your nose and mouth, while allowing you to breathe comfortably
Wash your hands or use hand sanitiser before putting it on and taking it off
Always avoid touching your face while wearing the face covering
Maintain social distancing
Keep a reasonable distance and avoid physical contact from people outside of your household.
Wash your hands regularly
Remembering to wash your hands properly, and often, can help prevent the spread of the virus.
Read NHS advice on hand washing
Getting tested
The testing centre at Montem is no longer accepting drop-ins by car; only people with an appointment will be given a test.
If you have symptoms and walk in, you can still be seen without an appointment. We're advising all visitors that capacity is limited, and to not park in the surrounding areas or on yellow lines.
We appreciate it's a difficult time for everyone, and we kindly ask that visitors please respect our staff, volunteers and the local residents when you arrive.
We're aware of an apparent shortage of appointments using the national system. The advice from the government is to keep trying if you have symptoms of COVID-19.
Call 119
Stay informed
Find more information about coronavirus symptoms, testing, and what to do by visiting the NHS and Public Health England's (PHE) websites