Earn and learn with us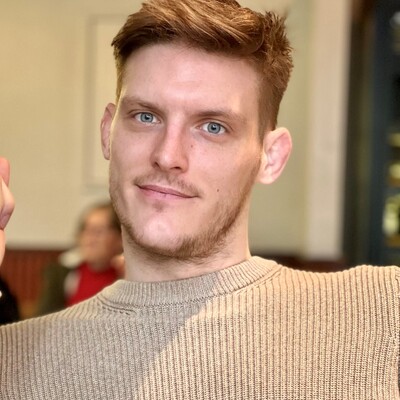 7 – 13 February 2022 is National Apprenticeship Week in England.
Apprenticeships offer the chance to learn, earn and get a degree. We spoke to Benjamin Davies, one of our nurse apprentices who is currently in the second year of his apprenticeship, completing a Mental Health Nursing program at Reading campus with the University of West London.
"I'm really enjoying the programme and have been fortunate to meet and work alongside some brilliant staff within Berkshire Healthcare." 
The benefits of joining Berkshire Healthcare are the support and the learning and development opportunities we offer. Benjamin was not aware of the apprenticeship programme when he joined our trust; his manager informed him once he started, and he was able to apply and begin his apprenticeship.
"I was fortunate to be supported by a number of colleagues who have good links with University of West London. The health board also have a student support forum offering different training courses to help with clinical skills, which are a great help me." 
Benjamin started as a support worker before becoming an advanced clinical support worker at Prospect Park Hospital in Reading We asked him where he sees himself in the next few years after completing his apprenticeship.
Benjamin said, "Once I've qualified, I look forward to returning to work at Prospect Park Hospital and developing my skills as a registered nurse. There are a great number of brilliant job opportunities at Berkshire Healthcare so I'm not entirely sure what path I'll go down yet but I'm excited to explore the different avenues the trust has to offer to registered mental health nurses." 
We recognise the importance of bringing new talent into our workforce and offer a wide range of apprenticeships. There are many benefits to taking on an apprenticeship with us, such as being able to develop skills and knowledge directly relevant to your role. You can complete nationally recognised qualifications whilst earning money. 
Benjamin offered great advice for anyone looking to do an apprenticeship with our trust.
"It provides you the opportunity to study whilst in employment and you'll have support from both Berkshire Healthcare and the University. Completing the apprenticeship also gives you security and prevents the worry of countless job applications once qualified." 
"The learning and development team are also on hand to offer support when its needed and no matter how simple a query may be, they are very supportive."
Find out more
Read about Abbie's apprenticeship experience with us (opens new browser tab)
Find out more about our apprenticeship opportunities (opens new browser tab)
Read more about our Outstanding CQC rating (opens new browser tab)