Finding ways to reconnect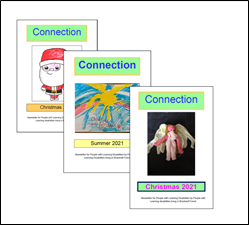 The COVID-19 pandemic was a difficult time for everyone, particularly for those living with mental health conditions.
During the lockdown periods, a quarterly newsletter called 'Connection' was started as a way to help people with learning disabilities living in Bracknell.
Connection would help people share positive news and experiences, at a time of great uncertainty.
What makes the newsletter special is that it is actually written by people with learning disabilities. 
Occupational Therapist Mary Waight from our Bracknell Learning Disability (CTPLD) service talks about the newsletter, and how it's creating a new way for people with learning disabilities living in Bracknell Forest to reconnect and build confidence.
A new way to connect 
The Newsletter group started in 2020, for people with learning disabilities living in Bracknell to come together.
The group wanted to find a new forum for people to come together and to share their news, their creative skills, and to build their confidence.
The group decided that a newsletter, which they would name 'Connection', would be a great way for people to keep in touch during a really difficult time of uncertainty.
As the team couldn't meet in person, they used online tools such as One Connection and Microsoft Teams to meet and share ideas for content.
The first newsletter was sent out in December 2020 to people living in Bracknell on the email mailing list.
Since then, there have been 6 editions of the newsletter, with issue number 7 due for Summer 2022.
As lockdown restrictions have changed, the editorial team have met in person for a period of about 5 weeks per edition to create content for the newsletter.
Group members have said how much they prefer to meeting face to face, as they're able to "see each other."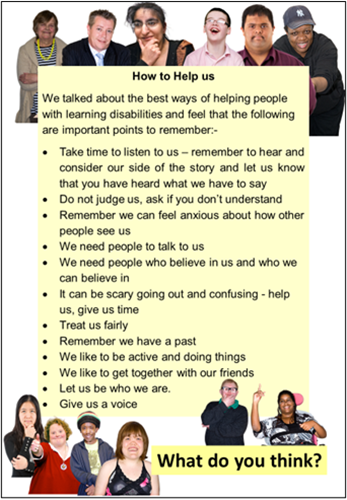 News, Entertainment, Hobbies, and
Advice
Connect covers everything from pictures, jokes, film reviews, stories, poems, general advice, recipes, and articles about what people have been doing and what they group think.
Mary says "Our contributors have a wide range of interests and knowledge which they are keen to share." 
Most of the contributions are written by the editorial team but we also have some regular contributors. The group has also interviewed staff from the Learning Disability Service both health and social care. 
The newsletter is usually sent out through email, but the group has had funding to print and post hard copies, so that the newsletter is available to more people. There are 200 copies are printed each time and they all go. 
Supporting writers

and readers 

The newsletter is also helping its writers. During the lockdowns, the regular editorial meetings provided reassuring structure to one member's day to day activities.

Researching and writing articles meant that that person could focus on specific activities.

Another member has also used the newsletter as a way to express her creative skills, and explore her feelings.

Since its launch, the newsletter group now regularly meet in person to share their ideas on how to continue helping people across Bracknell.  
The next edition
Issue 7 will be published this summer, and the editorial team plan to cover stories and pictures on how people celebrated the Queen's Platinum Jubilee.
The new edition will also have updates about the new Learning Disability and Autism Partnership Board in Bracknell.
Contact Mary Waight if you would like to know more about Connection, or maybe even contribute an idea.
Email mary.waight@berskhire.nhs.uk
Thank you to Mary and everyone working on Connection for sharing their experience and great work.