Great day at Reading Pride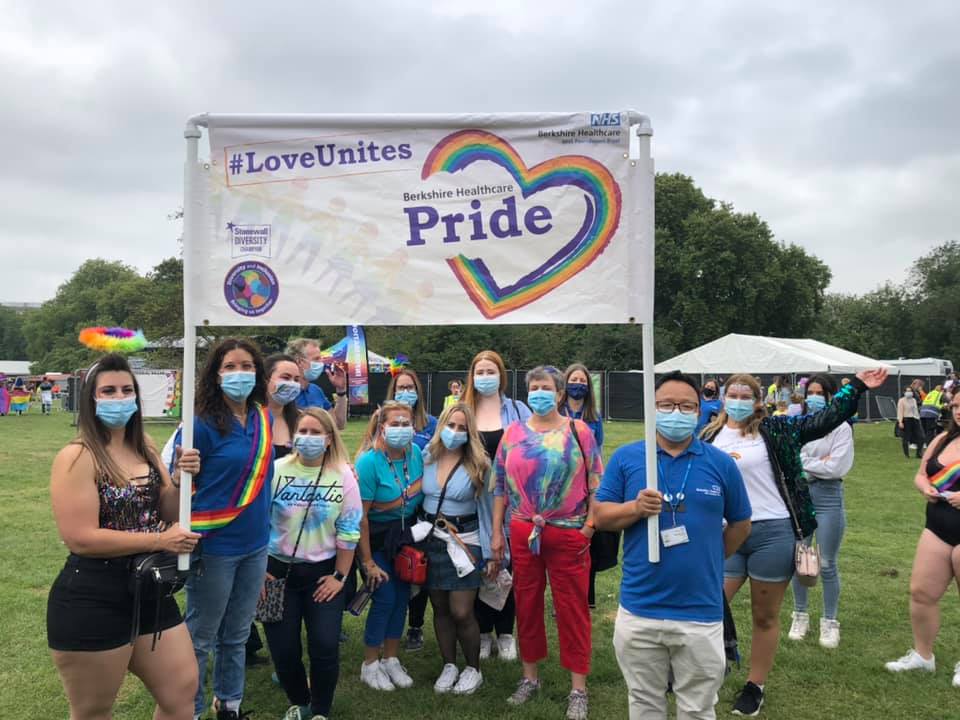 On Saturday 4 September, Reading Pride's annual parade and celebration of the LGBTQ+ community returned for its sixteenth year at Kings Meadow, Reading.
Over 70 of our staff – along with colleagues from the Royal Berkshire NHS Foundation Trust – were on hand in a pop-up health space called 'PrideInU', promoting health and wellbeing services and reaching out to people who may not ordinarily seek help.
A programme of mini-events, workshops and ran throughout the day, including performances from singers, and a talk from a transwoman who shared her experiences with the audience.
At Berkshire Healthcare, we're committed to treating people with respect and dignity, including both our patients and our staff, and we would like to reassure LGBTQ+ people that if they are treated by any of our services, they will not be discriminated against.
We know that allowing staff to be themselves at work leads to better patient care, so we're also committed to making sure our staff feel that they can be themselves at work, without fear of harassment, bullying or discrimination. Our Pride network provides support to staff, as well as helping us identify and eliminate differentials in experience.
A tremendous amount of work went into making the day a success and a big thank you must go to all those who played a part in creating a wonderful day through their enthusiasm and dedication.
Watch our slideshow for the highlights of the day