Help us keep antibiotics working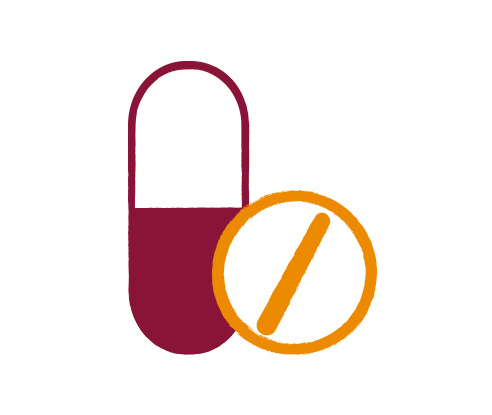 Taking antibiotics when they're not needed can put you at risk of a more severe or longer infection. This can also cause harmful bacteria that live inside of our bodies to become resistant. This means that antibiotics may not work when you really need them.
You can keep antibiotics working by listening to your doctor or pharmacist's advice.
Antibiotics are used to treat serious infections such as meningitis or sepsis. However, they are often used for coughs and sore throats that can get better by taking care of yourself at home.
Always listen to you doctor, nurse, or pharmacist's advice on antibiotics and take them as prescribed. If you think you or your child has an infection you can talk to your pharmacist about how to treat your symptoms before going to the GP if they don't improve.
For more information on antibiotics visit the NHS website.