Help us plant and look after a Tiny Forest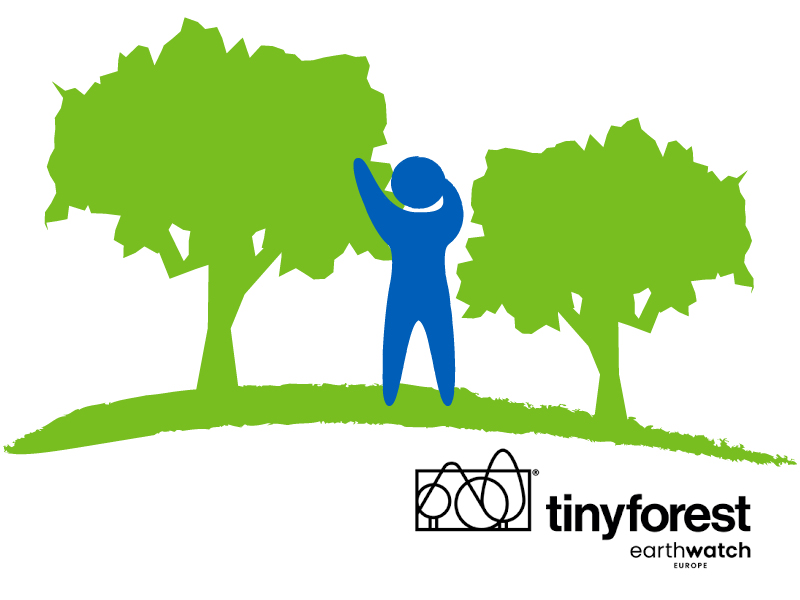 We're looking for volunteers to help us plant a 'Tiny Forest' at West Berkshire Community Hospital, and/or to be part of our keeper teams who will look after it as it gets established.
On Friday 26 November 2021*, Berkshire Healthcare staff and a team from the environmental charity Earthwatch Europe will be planting 600 saplings/whips to create a truly special green space, which will connect patients and staff with nature, and help combat the impacts of climate change.
The project is supported by the Department for Environment, Food & Rural Affairs (DEFRA) and MINI Electric.
A Tiny Forest is a dense, urban forest. It is an ideal natural solution where only a small area of land is available. It's up to 30 times denser than conventional tree planting and so maximises the benefits per square metre of land, while having low management requirements, once established.
The key environmental benefits of a Tiny Forest include the absorption of between 450-600kg of carbon per year, flood risk mitigation, and noise reduction.
When it's fully grown, seating will be added so that from a healthcare perspective, it will:
Provide a calming green space for staff to escape to on their breaks
Support patients' recovery by acting as a place to get fresh air and meet visitors
Improve the visual appeal of the hospital site, giving patients and staff a better view
The Tiny Forest will also be beneficial to pupils of the nearby primary school, who will have access to the space so they can connect with nature in lessons.
Get involved
Would you like to help with the planting of the 600 saplings/whips on Friday 26 November 2021*? You can choose from two slots:
Register your interest via Eventbrite
For more information on helping to plant or look after the Tiny Forest, please contact Paul Harrison, Sustainability Manager, by emailing paul.harrison@berkshire.nhs.uk.
*If the ground is saturated due to rainfall, the planting day will be cancelled, and it will be completed another day by contractors
Volunteer with us
Are you interested in volunteering opportunities with Berkshire Healthcare?