Heroic mental health worker intervenes in robbery recovering £2,000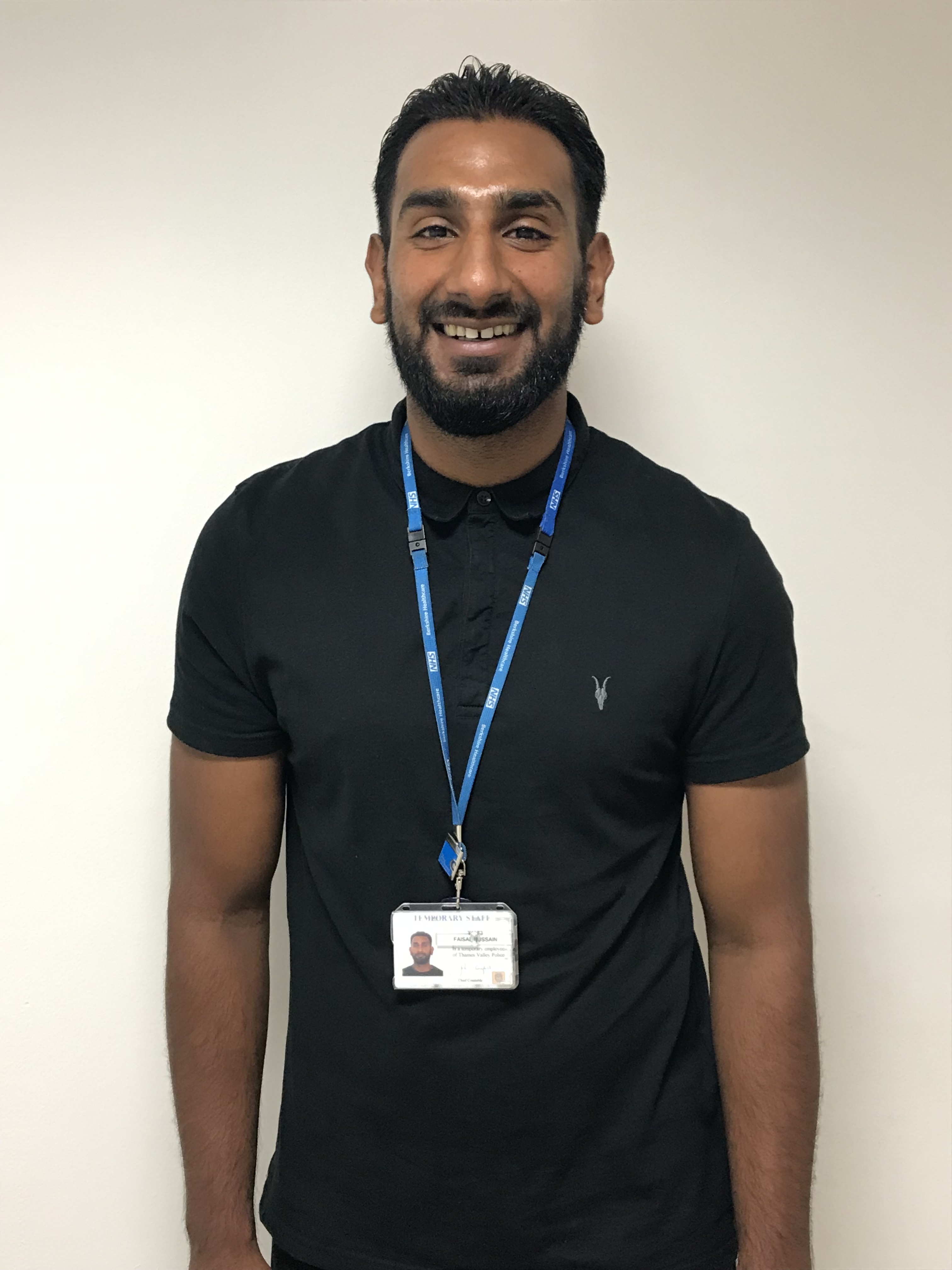 Faisal Hussain, has been described as an angel in a BBC interview by a man he helped following a robbery, apprehending one of the suspects and recovering £2,000.
Faisal, who works for Berkshire Healthcare NHS Foundation Trust, in its Criminal Justice Liaison and Diversion service, had an appointment in Aylesbury, which ended early, enabling him to attend prayers during his lunch break at the local Mosque.  As he walked to the Mosque, he noticed an older man in a mobility scooter in an altercation with two women. He was concerned about the situation and intervened.
The man said he had been robbed but said that he was OK and Faisal took chase and apprehended a woman who, when confronted, handed over £2,000 in an envelope. The police were called and she was arrested. She has since pleaded guilty.
Faisal said: "Anyone would have done the same thing.   You do what you need to do."
Julian Emms, Chief Executive of Berkshire Healthcare NHS Foundation Trust said: "Whilst I wouldn't encourage members of the public to take risks by intervening in what could be violent confrontations, I am immensely proud of Faisal for this brave and altruistic act. His actions not only stopped a crime in its tracks but supported a vulnerable member of our community. We are delighted to count him as one of our team."
Our Criminal Justice Liaison and Diversion Service is responsible for assessing people with potential mental health conditions, learning disabilities and substance misuse, when they first come into contact with the criminal justice system as suspects, defendants or offenders. The service is committed to improving the health of clients, identifying care pathways and reducing reoffending.
Our Criminal Justice Liaison and Diversion Service has been recognised with a number of awards, including a Thames Valley Police Commendation, Berkshire Healthcare 'Team of the Year' and achieving runner-up and subsequently a commendation for the Howard League for Penal Reform 'Liaison and Diversion Service of the Year'.