How we're adapting to support those who really need us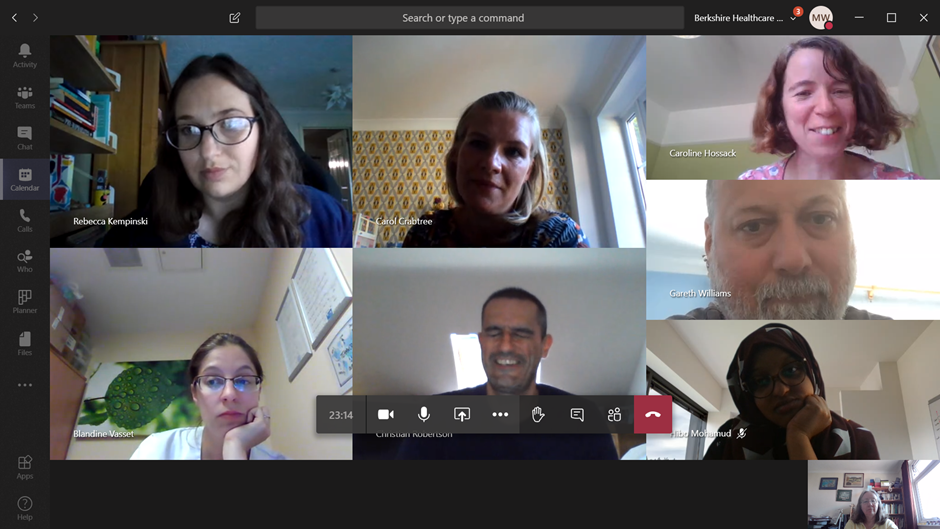 We spoke to Mary Waight, Clinical Specialist Occupational Therapist about how our Learning Disabilities Team is using digital to support clients remotely during the COVID-19 pandemic.
Since adults with learning disabilities have lost access to their normal social activities, such as groups and day centres, there's been an increase in anxiety and challenging behaviour, as well as loss of motivation and skills.
"We got our six Learning Disability teams together online to pool resources," said Mary. "We also spoke to our speech therapists, psychologists, dieticians, challenging behaviour specialists and physios to get ideas for how we could support our patients and their carers through this time."
The team set up a weekly email to service providers, carers and families which included activity ideas, exercises and arts and crafts, designed to reduce stress, build skills and promote relaxation, and have already had positive feedback.
These have grown over time and now reach over 250 care providers, people with learning disabilities, families and carers, and are also forwarded beyond Berkshire by teams such as the Intensive Support Team.
"It's fantastic to hear that the activities have helped our patients to find purpose and meaning during this very stressful time," said Mary.
Although the emails were initially designed as a temporary solution, the team are now looking at other ways to bring our clients together digitally, longer term. "We're currently experimenting with small groups through video chat and hope to run more of these soon," said Mary. "As lockdown and social distancing continue to limit the face-to-face support we can provide, we'll do our very best to keep providing the support our clients need."
Find out more about our CTPLD service
Sign up to our newsletter
Our Learning Disabilities team are sending out regular updates for patients, their families and carers full of fun and practical activities that you can safely carry out while shielding or social distancing.
Life on the front line
It's a difficult time for everyone, and we're incredibly proud of how our teams and local communities are meeting the coronavirus challenge. We're sharing more good news stories and experiences from those working on the front line. 
Read about life on the front line
Changes to our services
Your health and wellbeing are our top priority. To keep you and our staff safe during the coronavirus (COVID-19) outbreak, we're making changes to some of our services. 
Read about changes to our services
How you can help 
You can help us in the fight against COVID-19 by donating to our Just Giving Page, or by dropping off supplies.