I had the COVID-19 vaccine to reassure others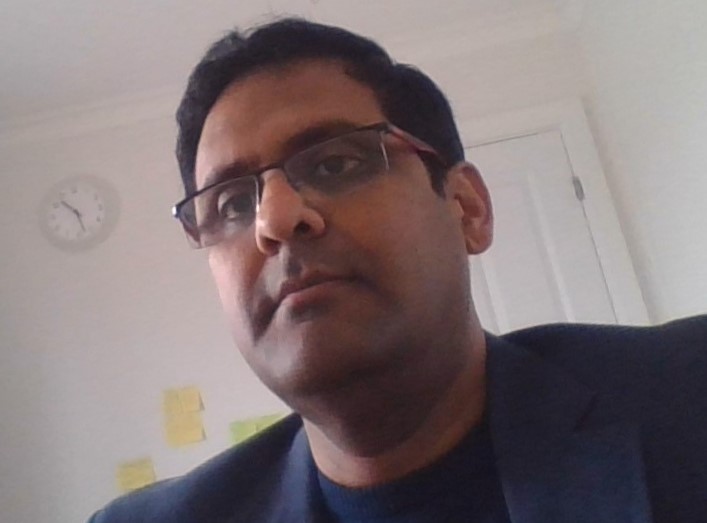 Dr Bhaskar Chatterjee is a Psychiatrist in Bracknell Community Mental Health Team. He told us about why he chose to have the COVID-19 vaccine.
What were the reasons you chose to have the vaccine?
"COVID-19 has played havoc on the whole world; it has disrupted everyone's life. Even royalty had COVID-19, so we know it doesn't discriminate. We've seen this before with diseases like smallpox, when there was skepticism about the severity of the disease and the vaccination to prevent it – but they've been eradicated from this earth with vaccines, so why not COVID too? I knew this was the best way I could help.
"As a doctor, people look to me for doing the right thing. Friends, family, colleagues, relatives know that if I take it, then it's a good thing. It's not fake, it's not propaganda. That's also part of the reason why I took the vaccine, to reassure others." 
Did you have any concerns?
"Not myself. Many people had concerns because the newspapers exaggerate the side effects, even if one person in a million had a side effect. . We know that all medications we take day to day have side effects."
How was the process of getting your vaccine?
"It was easy. I was able to get an appointment quite quickly using the online booking system. There were lots of dates to choose from, so I just went down after my morning clinic.  It didn't matter if I was a few minutes early or late, everyone who had an appointment could get the vaccine." 
Did you experience any side effects?
"I had some pain in the injection which stayed for two days or so."
If colleague was unsure about having the vaccine, what would you say to them?
"Everything has a side effect. Even drinking excessive amounts of something as harmless as water can have side effects. Similarly, a vaccine , which is an external agent  may have a side effect, but it's minimal compared to the beneficial effects in the larger population. It's something we should all take."
Find out more
The NHS COVID-19 vaccination programme has started.
The vaccine is currently being offered to those most at risk from coronavirus, and our frontline NHS teams.
Details about how to book your vaccination appointment are being sent out now.
Find out how to get the COVID-19 vaccine
How you can help us during COVID-19
We're hugely grateful to the generous donations we've received so far during this difficult time. Your support has gone a long way to helping protect our teams and bringing a smile to our patients.