'Inspire and Empower' event to celebrate Black History Month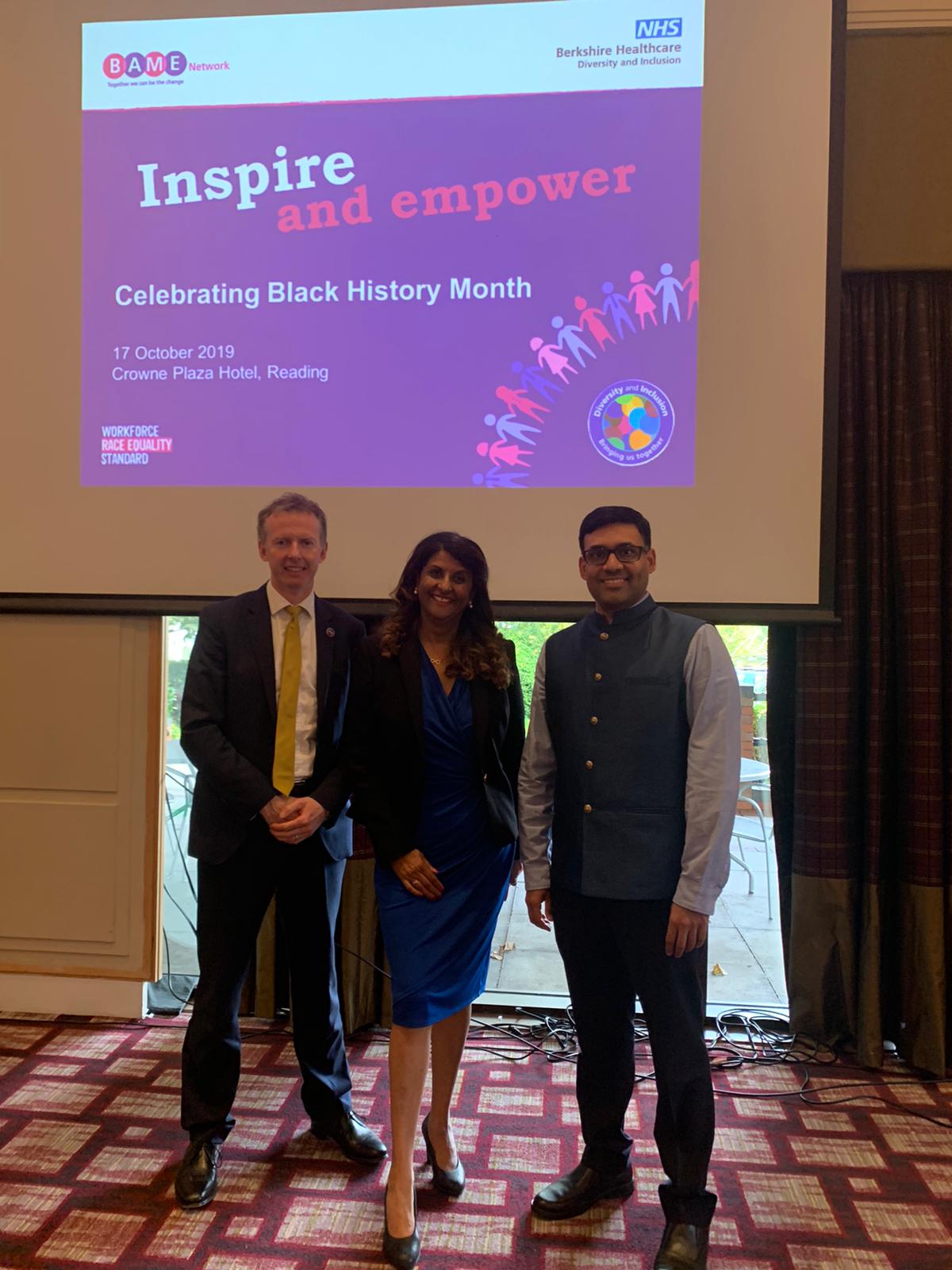 To mark Black History Month, our Black, Asian and Minority Ethnic (BAME) network hosted an 'Inspire and Empower' event at Crowne Plaza in Reading.
At the event, we celebrated the achievements and contribution of our BAME community.
The event gave staff the opportunity to hear from keynote speakers, take part in lively discussion, listen to inspiring stories and enjoy traditional music and dance performances.
As part of an on-going commitment to developing a high performing diverse and inclusive workforce, those attending were encouraged to share their stories with one another, with the aim of giving them confidence to pursue opportunities and advance their career.

Aneela Mustaq, Project Manager, said, "At home I am the dutiful wife, mother, sister and daughter - I don't really feel like I have much of a voice - so at work I've tended to keep my head down as well," "Because of this programme I have successfully moved into a manager role and started to make eye contact and speak up for myself a lot more.

"I think what Berkshire Healthcare have done to include BAME staff and celebrate their achievements is amazing - I find it really inspirational and I'm glad I'm part of it."
Throughout October, we've sharing what Black History Month means to us and our staff. Connect with us on Twitter to find out more.