International Men's Day 2019: Supporting men to be the best they can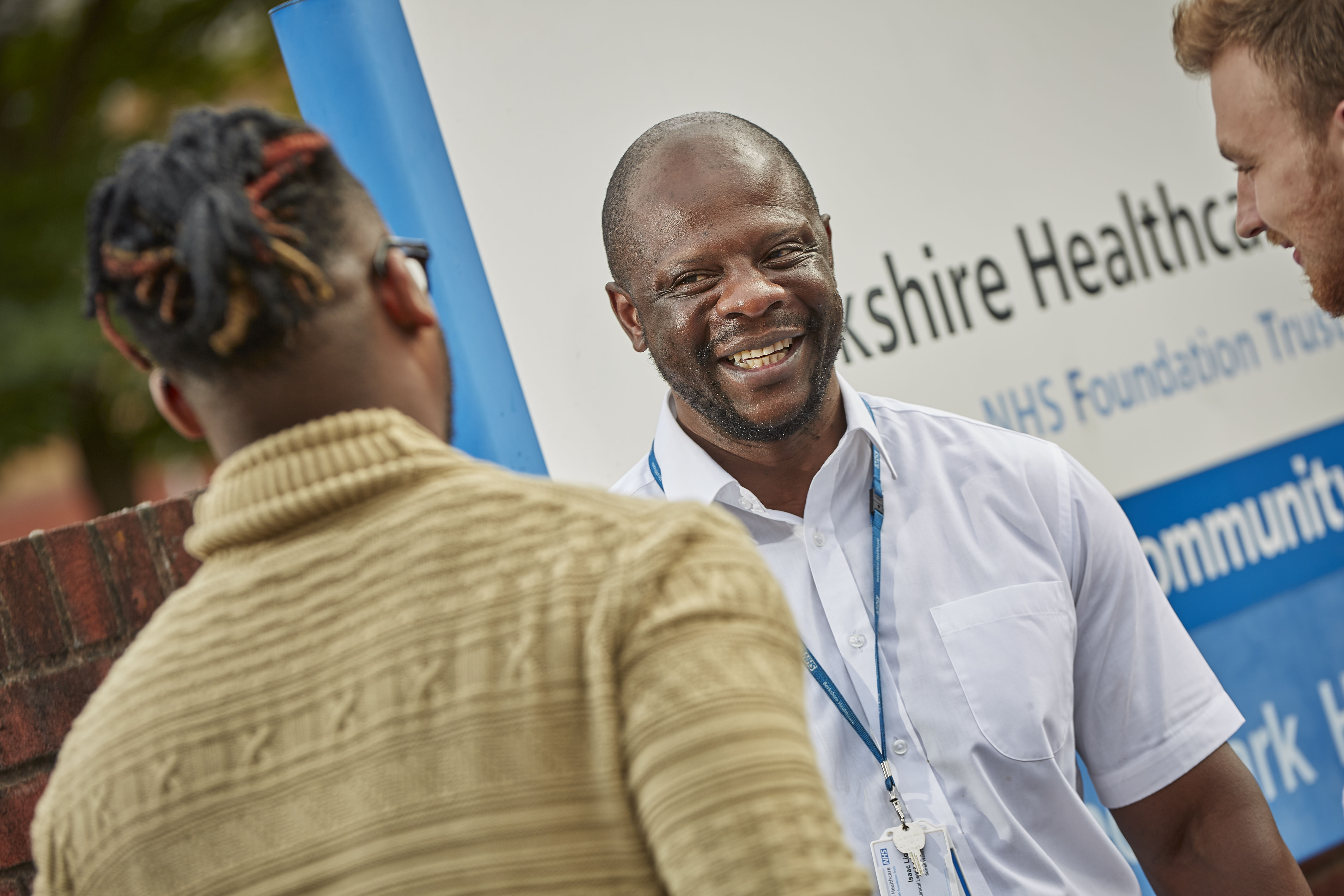 Attracting increased interest each year, International Men's Day, (held this year on Tuesday 19 November) provides an opportunity to talk about the serious issues that impact men. It also creates a chance to celebrate their achievements and diversity, and address the issues that impact on their wellbeing.
Statistics gathered by the Men and Boys Coalition paint an alarming picture, with men more likely to die prematurely than women and less likely to seek medical assistant when they are unwell. Male suicides count for 76% of all suicides, with on average 12 men taking their own lives each day. Men also make up 86% of rough sleepers in England and 84% of the hidden homeless.
With such extensive challenges, the day will be marked with campaigns and calls for policy change. It will also be a day of fun events where we can show our support and highlight the great people who are making a difference and leading by example.
We are taking this fantastic opportunity to showcase the great work done by two of our male nurses who support mentally ill patients at Prospect Park Hospital.
Meet Isaac
Isaac Lioga has been a nurse for almost 20 years. He says: "It's been an interesting and challenging journey. Being a male nurse has allowed me to explore so many different aspects of my personality."
He goes on to explain the amazing breadth of people his role brings him into contact with, including an airline pilot who when they first met thought himself "utterly superior" and refused to take his medication. Their relationship improved over the three months that Isaac cared for him and sometime later Isaac got on a plane to fly to Barcelona, only to realise that the pilot was the man he had cared for. The pilot thanked him over the radio for making it possible for him to fly again.
"He came out of the cockpit and gave me a hug, and I felt that day that I had made a change. He tried to take his own life and he thought that he'd never get his pilot's license back.
"I think a nurse is the next best thing to a modern superhero. We don't fly, we don't have any special powers, but we have the ability to change a person's life and that's what inspires me in nursing. That's what keeps me going."
Meet Matt
Modern matron, Matt Harding, explains that his interest in nursing was sparked when he joined St John's Ambulance. He says: "I did think about being a doctor but that involved a bit too much studying for my liking. My sister was a nurse and she suggested I take on a position as a care assistant to see what I thought of it. I did that and haven't looked back since.
"Mental health nursing is a particularly interesting job and it meets my nosey need to find out about people and to be able to care for them and get them back on track."
Although nursing is often thought of traditionally as a woman's job, Matt explains that there are more men in mental health nursing than other areas of the profession, saying: "Men are 50% of the population and I think there is a benefit to them being care for by men. I think it's helpful, particularly in a mental health setting, to be cared for by someone you can identify with. To be able to talk to someone of your own gender can be very helpful. Also, receiving personal care from someone of the same gender can make people feel more comfortable."
Let's take this opportunity to celebrate the great work that men do and offer a hand of help where it's needed.
To find out more about how you can get involved visit https://internationalmensday.com/
We're always looking for passionate people to come and join our teams.
Find out what it's like to work for and see our job opportunities.