International Women's Day - Helen's role throughout the COVID-19 pandemic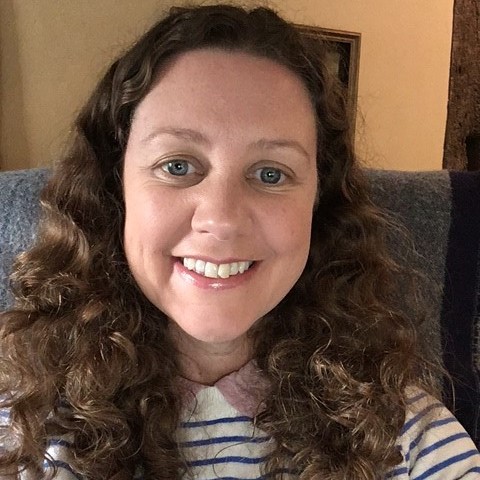 International Women's Day (IWD) on 8 March is a global day celebrating all women. It marks a call to action for accelerating women's equality and celebrating women's greatest achievements. It started over a century ago with the first IWD gathering in 1911, supported by over a million people. This year's theme is 'Choose To Challenge' because from challenge comes change. 
This year has undoubtedly been challenging for everyone, particularly for healthcare workers, which is why we're sharing stories and experience from a few of the many inspiring women who work at Berkshire Healthcare. 
We caught up with, Helen Williamson, Acting Assistant Director for the East Adults Division, to find out more about the important role she and her teams have played throughout the pandemic. 
Helen is responsible for a number of teams, including community nursing and specialist teams, integrated care services, and community inpatient wards. Over the past 12 months, the teams have had to quickly adapt to new ways of working, including carrying out online consultations. Helen explains, "it's been a very different model for our teams who are used to seeing patients face to face. Teams adapted quickly to this virtual model through telephone and Microsoft Teams consultations." 
She continues, "Teams realised we needed to act quickly, so everyone embraced the change. Patients were concerned about coming into hospital, so virtual consultations meant they were able to continue to get treatment without having to physically come into our hospitals."
Another challenge that Helen faced was the faster flow of patients in our inpatient wards, particularly during the winter months when rates of admissions and discharges were at their highest. There was increased demand during this second wave of COVID-19, but the advancement in digital technology, along with the hard work and determination of our teams, meant patients could be discharged safely.
Our shielding staff who are working from home, and our redeployed staff have also played an important role in supporting our busy services. "We could not have managed the past year without the support of teams like MSK, dental, children services, community nursing and sexual health teams, that have supported our inpatient units during this time. It's phenomenal how quickly staff have given their time and energy to be redeployed into these services."
"This year has been one of the most challenging in my career, but I do have many positive reflections and our teams have worked beyond the extra mile for our patients and each other. The civility and kindness has shone through the stressful situations. We've all worked together to change services for better patient care, from remote consultations, self-care and rehabilitation services at home."
We recognise and value Helen, along with all our teams and services within Berkshire Healthcare, for all the hard work they've done and continue doing, and for adapting to change and supporting all our patients.
Find out more
Our staff stories
For International Women's Day, we spoke to Reva Stewart, Locality Director for West Berkshire Adult Community Health Services, about her experiences of diversity and inclusion throughout her 35 years' working in the NHS
International Women's Day
International Women's Day is celebrated every year, all over the world. Find out how you can get involved, and support friends, family, and colleagues
Find out more about International Women's Day
Read about Sarah Gilbert, who designed the Oxford COVID-19 vaccine
COVID-19 
You can find more information about the vaccine, mental health support, and details about changes to our services on our website