Jason's story - World Mental Health Day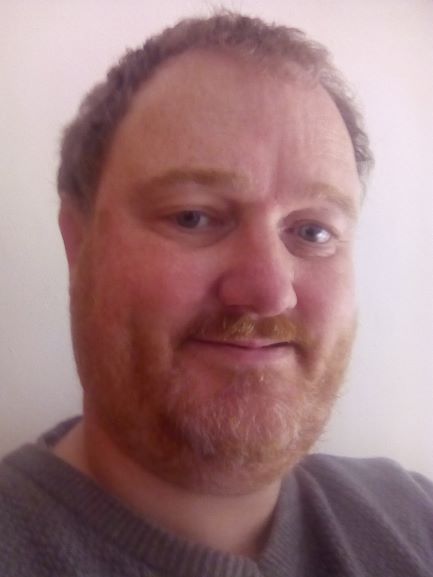 Purple network member, Jason Hibbitt, has worked for the NHS in clinical audit and governance for over 19 years. In this blog, he shares his experiences of living with a generalised anxiety condition.
My name is Jason and I've been working for the NHS in clinical audit and governance positions for over 19 years. Over that time I have worked for several trusts and seen many many changes in staff experience, the way patients are treated and how NHS organisations are run.
Throughout all this time I have been living with a generalised anxiety condition.
I don't want this to be a 'woe is me' type of blog, because I consider myself a very lucky person. I am generally healthy, have a very supportive family, a great set of friends and a wonderfully supportive line manager and team. This is part of the reason why I joined the Purple Network. However, I did want to write this piece to give a little bit of an indication of what it is like to live with an anxiety condition, to offer hope to those that live with one and talk a bit about how I manage my condition at work with the support of my manager.
How can I best explain living with a generalised anxiety condition? After all, everyone experiences anxiety and worry, it's an unavoidable part of everyday life. The difference for me is that I feel anxiety, worry and dread almost all of the time, it's like my 'worry tap' has been turned on and it can't be turned off. Sometimes this tap just drips a small amount of worry, whilst at other times it's turned on full blast. There are times I can identify what is causing the anxiety and I try to do something about it, but often I cannot identify the cause or there seem to be so many causes that I don't know where to start! This leads to other symptoms such as nausea, headaches, confusion, heart palpitations, irritability and a feeling of floating outside of your body, which I often refer to as 'feeling a bit wobbly' as it seems to fit nicely.
As I have said, this is not a 'woe is me' article and there is a great deal of help and understanding out there. I am a great believer that many things can be helped by a good chat. A conversation where both parties respect each other, really listen to what each other has to say and have an open mind to resolve any problems. By doing this at work, I have experienced fantastic support from my line manager and team. Communication is key to this and each situation is approached with a mutual respect and trust. For example, I am allowed some flexibility in my working, which may involve starting work a little bit later or working in a different location on days when my anxiety is causing me particular problems. In return I feel supported, appreciated and able to be the best that I can be, but most of all I feel that I am able to bring my real self to work and not pretend to be someone else.
I know that there is not a 'one size fits all' solution that can be adopted for everyone in a similar position to me. People have very different work and life experiences with differing and challenging job demands, work patterns and responsibilities. However through mutual respect, trust, and a little give and take, I am positive that a 'sweet spot' can be reached for everyone, and that everyone will feel they can bring their whole self to work.