Join us for our Annual General Meeting 2018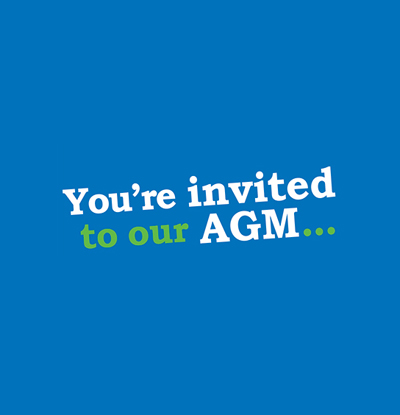 This year, our AGM will be taking place on Wednesday 19 September 2018 at Easthampstead Baptist Church, South Hill Road in Bracknell, RG12 7NS from 2pm.
It will be opened by our Chairman, Martin Earwicker, and Paul Myerscough, Lead Governor, who will talk about the work of the Council of Governors over the past year.
This will be followed by updates from our Chief Executive, Julian Emms and our Chief Financial Officer, Alex Gild. They will discuss our achievements, challenges and financial position, as well as our future priorities.
Back by popular demand are the health presentations and this year these will be on:
Mental Health Difficulties in the Antenatal and Post-Natal Period - The story of recovery through lived experience* by Samantha Danesh-Pour, Perinatal Service Manager and Dr Stephanie Cozzi, Perinatal Psychiatrist
A day in the life of a community nurse b Sara Fantham, Community Nurse Manager and Anne Gates, District Nurse Team Leader
If you would like to come along, please RSVP to Isla Thompson on isla.thompson@berkshire.nhs.uk
* It is estimated that around one in ten women during pregnancy or in the post-natal period, will experience a mental health disorder (for example, anxiety, depression, OCD), which can have a significant impact on both the Mother and Baby as well as the wider family and social network.
Historically there has been a lack of integrated physical and mental health care for women during pregnancy and in the weeks and months following birth, and a lack of specialist perinatal mental health services to support women who become unwell. You will hear how good quality, evidence-based perinatal mental health care pathways can have a huge positive impact, and how we're further developing and expanding a Specialist Community Perinatal Mental Health Service.