Learning Disability Week 2022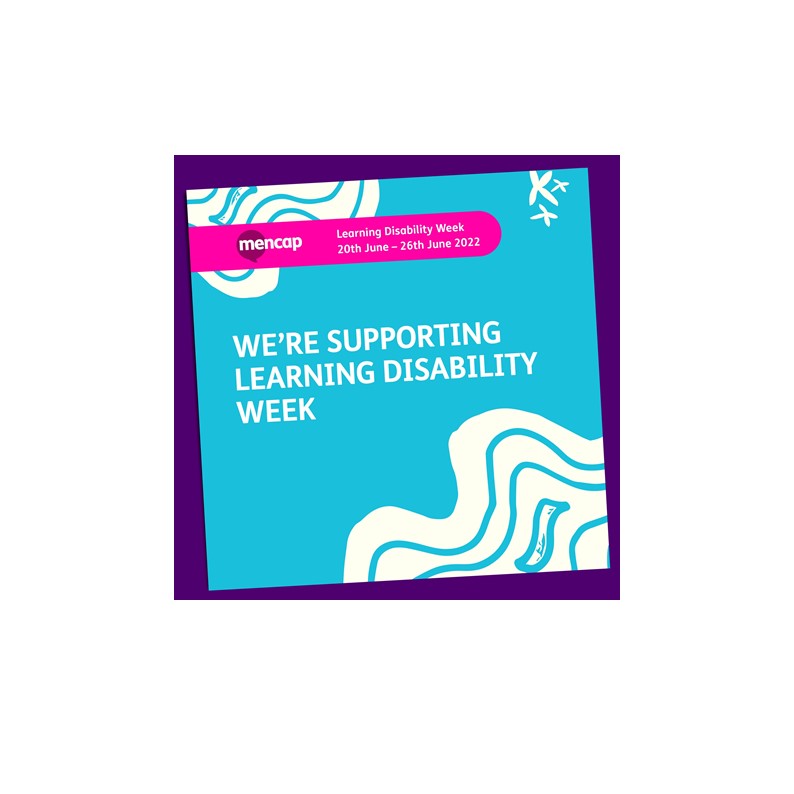 Led by the mental health charity Mencap, Learning Disability Week is about making sure the world hears what life is like if you have a learning disability. 
It's an opportunity to talk about 3 main topics: 
Making a fairer society for all

Talking openly about Learning Disabilities

Stopping discrimination 
Visit the NHS website to read more about Learning Disabilities (opens new browser tab)
Visit the Mencap website (opens new browser tab) 
Mencap hope to show how people with a learning disability are reconnecting with friends and their communities as COVID-19 restrictions begin to change.
This includes the difficulties many people still face, like still having to isolate or dealing with poor mental health and anxiety. 
It is also a chance to celebrate achievements. For example, you might have found a new hobby or learned a new skill.
Perhaps you're supporting someone with a learning disability and you're learning more about their life and what makes them happy. 
Children and Young People
The charity National Society for Prevention of Cruelty to Children (NSPCC) are also celebrating this week.
You can visit the NSPCC website for find out about courses, guides, and people you can talk to if you need help. 
Visit the NSPCC website (opens new browser tab) 
How you can take part
Mencap are encouraging people to celebrate Learning Disability Week 2022 by sharing their own stories and experiences.
Here are some ideas
What do you want to tell the world about learning disabilities?
What do you love doing?
What do you want to change?
What are you proud of?
What are you worried about?  
How has the COVID-19 pandemic changed your life? What are your hopes for getting back to normal?
Tell us about your community, family and friends that are important to you 
If you do share your story on social media, remember to include #LDWeek22 and tag Mencap. 
How we support people
Our Learning Disability (CTPLD) service
We can provide support if you have a learning disability, or you're supporting someone who does.
Visit our CTPLD service webpage (opens new browser tab) 
Equality, Diversity, and Inclusion (EDI)
We want to be outstanding for everyone, both patients and the people we employ. Read our 2021-24 Strategy  (opens new browser tab) 
Website accessibility
We're committed to making sure all our online material (such as websites, social media, videos, guides) are as accessible as possible.
We regularly review and update our materials to make it as easy as possible for everyone to find the right support.
Find out more
NHS support
Visit the NHS website to read more about Learning Disabilities (opens new browser tab) 
Berkshire Healthcare Children, Young People, and Families (CYPF)
Read more about our Special Educational Needs and Disabilities
Visit our CYPF Special Needs and Disabilities service page (opens new browser tab)
Mencap
Visit the Mencap website (opens new browser tab) 
Children and young people
Visit the NSPCC website (opens new browser tab)