Lynva's story - Celebrating women at Berkshire Healthcare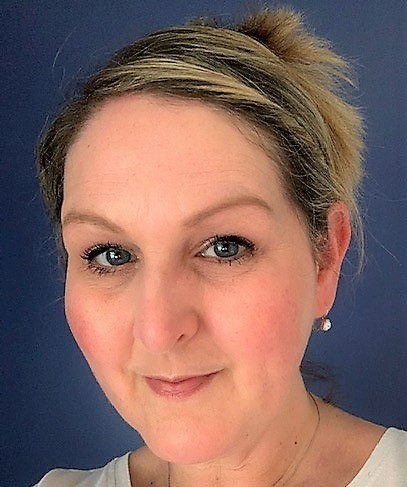 International Women's Day (8 March) is a valuable opportunity to champion gender equality in the workplace and celebrate the fantastic achievements of the women (and trans women) we work with. This year's theme is 'Embrace Equity' which calls for all of us to challenge gender stereotypes, call out discrimination, draw attention to bias, and seek out inclusion.
We spoke to five inspirational women from a range of different roles across our Trust, to find out about their career journeys and achievements. Lynva Adams-Dean is a Project Manager in our Estates and Facilities team.
You can read Lynva's story below, and others on our website.
Read about the other stories for International Women's Day 2023
Can you tell us about your career journey and what inspired you to work in Estates?
My very first job out of University was in the Facilities Department at West Middlesex Hospital, working for the Director of Estates and Facilities Management covering contracts including portering, linen, pest control and car parking. I then went into more operational roles, managing large Ambulatory Care departments at Ealing Hospital and then at Newham Hospital. At both hospitals, I oversaw renovations and new departmental builds, and I worked closely with Estates colleagues to deliver these projects.
I then undertook my Masters Degree in Planning Buildings for Health, and I moved down to Tunbridge Wells as the Technical Project Manager on their brand new hospital. Following a couple of years working for Circle Health on their new private hospital in Bath I moved into GP Practice Management for almost ten years. But the pull of buildings and projects was too much, and I joined Berkshire Healthcare in 2018 as Clinical Project Manager. My role is varied and no two days are the same. I work on new buildings, refurbishments, relocations, and space allocation requirements across the Trust. I love the variety of projects that I am allocated, and working with all levels of staff across all disciplines.
What do you enjoy most about working for the NHS?
With the exception of a couple of years working in private healthcare, I have proudly worked in the NHS since 1993. As a publicly funded organisation I am passionate about providing the best environment possible for both patients and colleagues; I work hard to provide departments that look and feel more domestic than institutional, and I have a personal interest in ensuring that our buildings and surroundings are suitable for anyone, including those who are neurodivergent.
How can we address gender equality in the workplace?
The split in my team is eight women and five men which is unusual in Estates, but this just proves that the Trust is employing the person who is best for the job, regardless of gender. We look for people who are passionate about providing great care for our patients, and who leave at the end of the working day knowing that they have done their absolute best.
What advice would you give to other women considering a career in the Estates?
This is the fourth Estates and Facilities Management team I have worked in, and the one common thread is camaraderie. If you want to work in a team where everyone supports each other, where you work hard but also have a bit of a laugh, then Estates is the place for you!
Find out more
Work for us
We welcome people who share our values to come and work for us