'Magic table' creating moments of happiness for dementia patients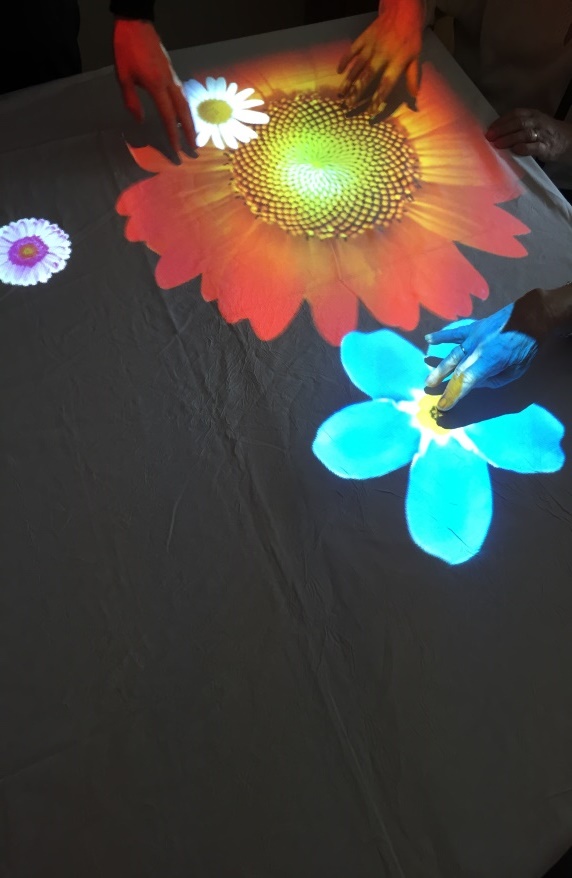 Rowan ward is a specialist ward at Prospect Park Hospital, Reading, for men and women who have a diagnosis of dementia and was supported by the Kings Fund and Berkshire healthcare to create a state of the art environment to help people feel safe, and reduce their confusion. Staff are highly trained in care and treatment of people with dementia.
Dementia is a degenerative illness that can affect anyone and results in confusion, memory loss and at times challenging behaviour. There are many types of dementia such as Alzheimer's disease, vascular dementia and Lewy Body dementia and these are all treated on Rowan ward.
The recent introduction of a Tovertafel (Dutch for 'Magic Table') has been positively received by patients and staff alike.
Developed by Dutch scholar Hester Le Riche, who designed it as part of her PhD project, the Tovertafel is an innovative way of connecting with people with dementia and encouraging them to move more and interact socially. The Tovertafel is a small box that can be mounted on the ceiling above a table. Infrared project games on to the table, and  patients can use their hands to play with the projected light images. There are a number of fun and interactive games patients and staff can play together, encouraging engagement and social interaction.
These colourful visual games with accompanying sound effects feature familiar objects like flowers, butterflies, swimming fish and musical notes, designed to provide multi-sensory stimulation. These images invite patients to reminisce about the past and share personal stories about activities, such as gardening and singing.
The Tovertafel was developed by Dutch scholar Hester Le Riche, who designed it as part of her PhD project. Her main aim was to create a playful space for connection while stimulating dementia patient's cognitive and physical activity.
Clinical Psychologist, Fleur Newton, said "we've seen previously withdrawn patients reach out, play and laugh with one another. We have also observed agitated patients benefit from the distraction provided by calming imagery. A truly magical experience!"