Marlow fire station clinics connect veterans with vital support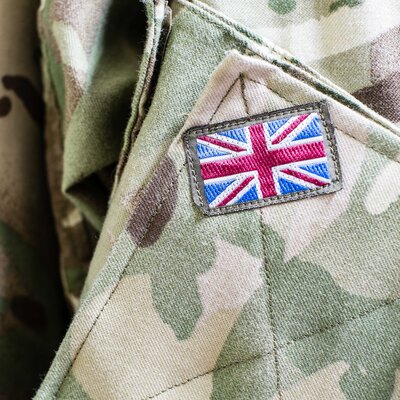 We've launched a new monthly walk-in clinic to help military veterans in Buckinghamshire access vital support.
Our Op COURAGE Veterans Mental Health and Wellbeing Service has teamed up with Buckinghamshire Fire Service to run the event which aims to connect former service men and women and reserves of the UK armed forces with practical wellbeing support.
Access to wellbeing support
If you're a veteran of the UK armed forces who is struggling to access wellbeing support - whether that be around debt, housing, benefits, NHS or accessing community services - our monthly walk-in sessions can help.
You can speak directly with organisations that support veterans, and get advice and practical help there and then. 
View our event poster for more information (pdf)
Come along to our walk-in clinics 
There's no need to book ahead, just come along on the day but if you have any queries about the event you can contact us by email.   
Venue: Marlow Fire Station, SL7 1RA
Dates: Thursdays 23 September, 28 October, and 25 November 2021 (Fourth Thursday of the month)
Times: 10am to 1pm 
Email sc.veterans@nhs.net
About Op COURAGE
Op COURAGE is the name of the national network of specialist mental health and wellbeing services in England for military veterans.
The South Central service is run by Berkshire Healthcare NHS Foundation Trust and covers Berkshire, Buckinghamshire, Hampshire, the Isle of Wight and Oxfordshire. 
Find out more
Buckinghamshire Fire Service
Visit the Buckinghamshire Fire & Rescue Service website (link opens in new tab) 
Veterans Mental Health and Wellbeing Service
Visit our Veterans' Mental Health Transition, Intervention and Liaison Service (TILS) service page (link opens in new tab) 
How we support Veterans' healthcare
Find out more about how we support veterans' healthcare (link opens in new tab)