Mental Health Awareness Week 2018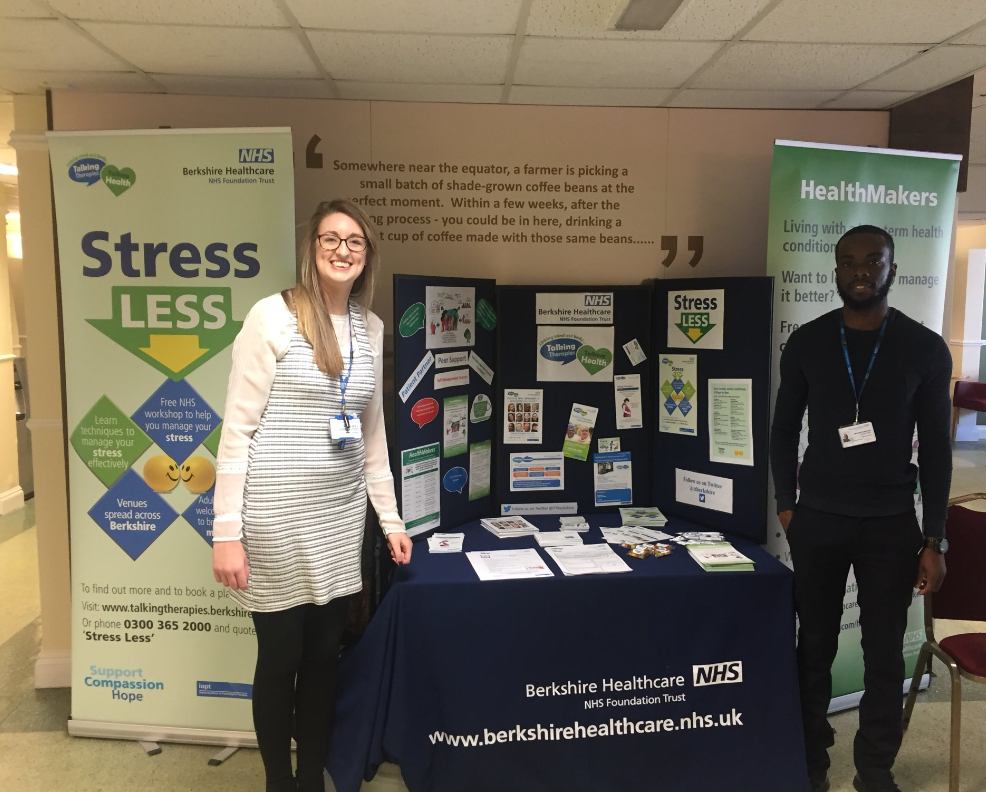 We've been attending events across Berkshire to mark Mental Health Awareness Week, 14-20 May – this year was all about stress and how we're coping with it.
Research has found that around two thirds of us experience a mental health problem at some point in our lives, and stress is often a key factor in this.
At Berkshire Healthcare, we're passionate about our staff and patients' wellbeing and how we can reduce stress for everyone.
Throughout the week, our library team put together stress-busting resource packs and our Talking Therapies service ran a number of 'Stress Less' workshops, each with a focus on how to manage stress and the techniques and strategies to cope with it.
If you or your family need any information about these workshops or how we can help, please visit our Talking Therapies website.