Multi-million pound funding to transform community mental health services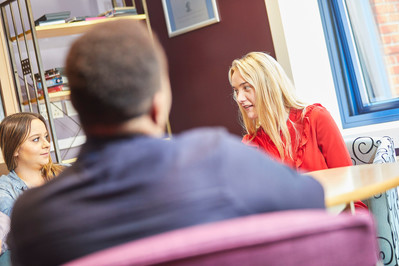 This weekend it was announced that people in East Berkshire, South West Surrey and North East Hants who have a severe mental illness are set to benefit from a ground-breaking new community mental health service designed to improve access to a wide range of specialist support.
The Frimley Health and Care Integrated Care System (of which East Berkshire is part of) has been awarded £5.20m from a total of £70m set aside by NHS England to transform community mental health care in twelve 'early implementer' areas.
Susanna Yeoman, Divisional Director for Mental Health Services at Berkshire Healthcare NHS Foundation Trust, said: "This focus on high quality and accessible mental health services in local communities is a significant step towards improving care for people with mental health issues. The shift towards this integrated, preventative approach will begin to address health inequalities and ensure people can access timely support."
Around 50% of patients with severe mental illnesses currently see their GP to manage the majority of their care and treatment.
In selected Primary Care Networks (PCNs) in the east of Berkshire, we will lead the early adoption of a new model, which will see thousands of people with serious mental illness benefit from improved access to a wider range of specialist support.
This includes extended appointments with mental health experts from the NHS, social care and specialist third sector organisations, plus access to therapies, physical health checks and pharmacists, all accessed via their local GP practice. Patients will be able to improve their wellbeing and understand the challenges that are affecting them – whether that is an ongoing mental or physical health problem, loneliness, debt, or other issues. They'll be guided to appropriate support, including Talking Therapies, benefits advice, or an introduction to a local community group.
Until now, this level of multi-agency support has often only been available to those referred to a specialist community mental health team.
The plans include expanding specific support available for people with personality disorders, and developing more targeted care for 18–25-year-olds. The service will also help to address the long standing health inequalities faced by people with serious mental illness.
Berkshire Healthcare NHS Foundation Trust and Surrey and Borders Partnership NHS Foundation Trust will lead the local implementation over the next two years.  Services are expected to be up and running by the end of the financial year, as part of a gradual roll-out and will include an extensive recruitment campaign.
For more information, you can read the full release on the Frimley ICS website
Connect with us on Twitter and Facebook for the latest updates on this funding.
You can find a full list of our services, including mental health, on our website.
Talking Therapies provides support for depression, stress, anxiety or phobias. You can find out more and refer yourself on the Talking Therapies website.