New initiative launched to help women with complex needs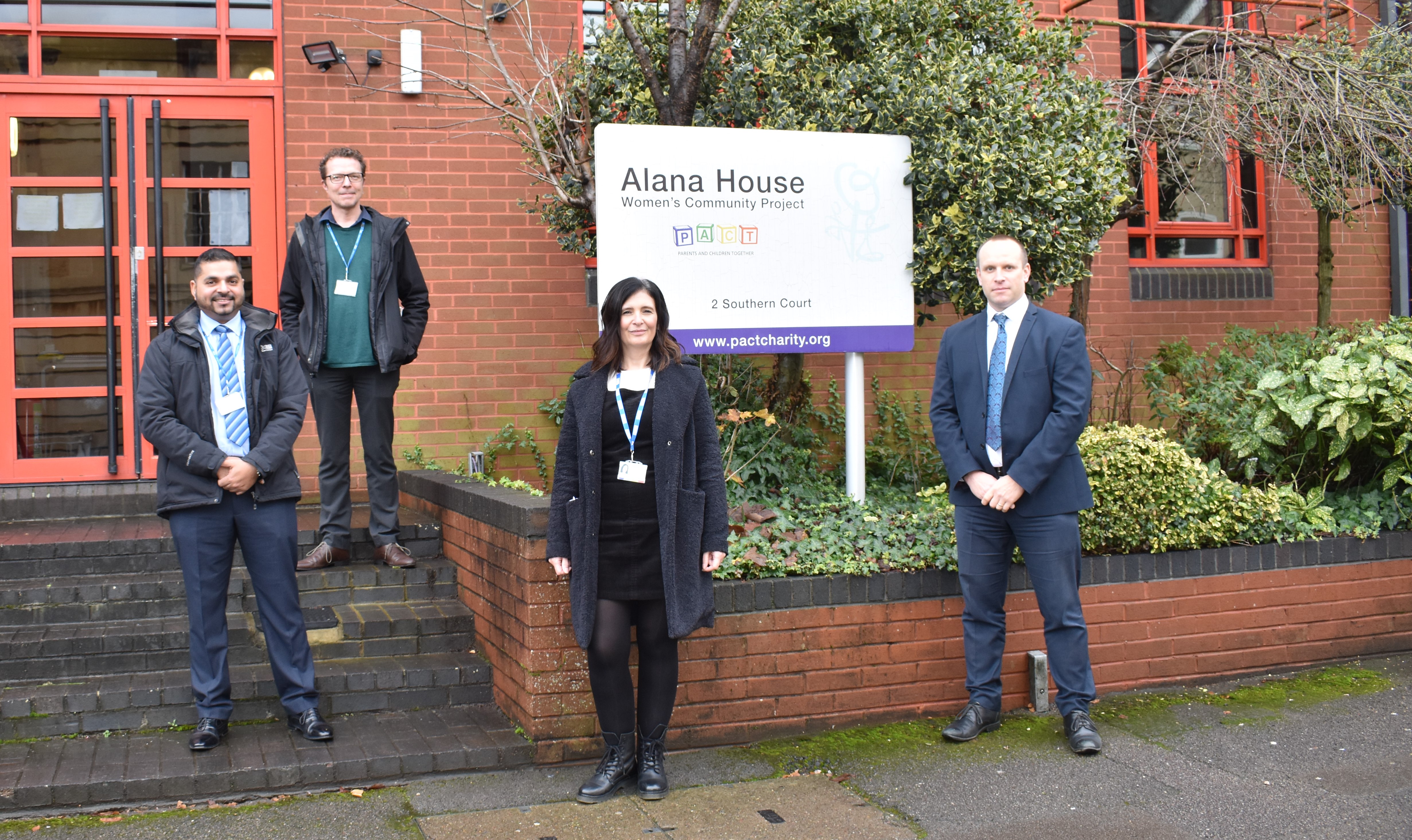 A new initiative between Berkshire Healthcare NHS Foundation Trust's Liaison and Diversion service, Thames Valley Police and charity Alana House is aiming to reduce the number of women receiving custodial sentences.
Piloting in Reading, women with complex needs who have been arrested for committing low level crime will be offered a community resolution by agreeing to an Out of Court Disposal (OOCD) order.
OOCD orders will form part of the Enrich project, a first of its kind partnership between Thames Valley Police and Alana House which launched in 2016.
Part funded by Thames Valley Police and Berkshire Community Foundation, Enrich offers trauma informed support to women with multiple needs.
When in custody, a NHS Liaison and Diversion practitioner will assess and provide a report about the woman highlighting anything that may have made her vulnerable or at risk of offending. The custody sergeant can then offer a conditional caution attached to the OOCD order and make a referral to the Enrich project.
Alana House, a project run by charity Parents And Children Together (PACT), will provide support with a dedicated worker to help overcome barriers and support with issues including mental health, domestic abuse, drugs/alcohol misuse, poverty, parenting and employment skills.
The aims of the Enrich Project
Across the UK, around 12,000 women are imprisoned each year, making up less than five per cent of the prison population. Those entering prison are more likely to have been imprisoned for non-violent offences.
Kishan Wass, head of Health and Justice at Berkshire Healthcare said: "The impact of Enrich will go well beyond the usual support offered to defendants, but we recognise that women have different needs to men, different responsibilities and commit different crimes. Women's vulnerabilities exceed those of men in almost every area so they need a different approach. This isn't about being more lenient on women but understanding that addressing the causes and circumstances of their crime can lead to better justice outcomes for the victim, for women and society as whole."
Detective Inspector Jim Holmes, of Thames Valley Police, said: "Out of Court Disposals are key in providing an opportunity to address the reasons behind an individual's behaviour, giving them a chance to break the cycle of re-offending and get the support they need."
Alana House Manager Jeanie Herbert said: "Alana House and Thames Valley Police are excited to be a part of this new positive development of the programme with the OOCD team and Berkshire Healthcare Liaison & Diversion that will reach women at a key point in their interaction with the criminal justice system."
Anyone who is arrested or in court can ask to speak to someone from the NHS liaison and diversion service. Any woman, child under 18 or veteran who is arrested in Thames Valley should be offered a chance to speak to a practitioner. If this doesn't happen you can refer yourself to the service for an assessment by an NHS practitioner. You do not have to be in court or custody to access the service. 
Pictured above, left to right: Kishan Wass, Head of Health and Justice; Joseph Franks, Service Manager (Thames Valley); Sarah Spokes, Family Support Worker (Alana House]; DI Jim Holmes. 
Find out more 
If you have been arrested or charged and need extra support because of your mental health, disability or other vulnerability our criminal justice liaison and diversion (CJLD) service could help.
Find out more about our liaison and diversion service
Alana House is one of PACT's successful community projects alongside the BB4K and Recovery Toolkit programmes. Alana House has a main base in Reading but also covers West Berkshire, Bracknell, Wokingham, Maidenhead and Windsor.
Find out more about Alana House