New Wellbeing Matters website to support Berkshire health and social care staff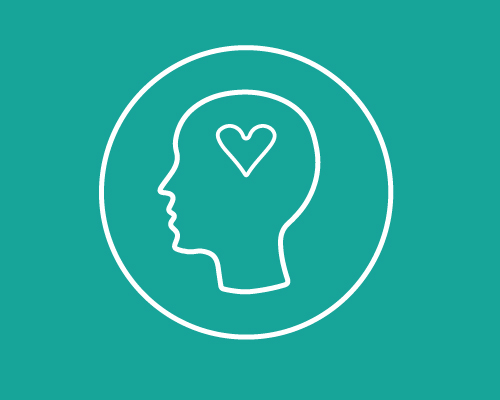 Anyone working in a health and social care job across Berkshire can now get free support for their wellbeing and mental health, with the new Wellbeing Matters website.  
It offers staff free apps, self-help tips, wellbeing advice, financial support and advice on caring for their family.
They can call the Wellbeing Line for a chat, request a call back, or get extra help with their wellbeing or mental health if they need it. They can even get help for their whole team, by requesting a wellbeing support hub meeting for them.
The service is available to anyone who works in health or social care, no matter what their role or organisation, as long as they live or work in Berkshire.
Wellbeing Matters is a staff mental health and wellbeing hub, delivered by Berkshire Healthcare NHS Foundation Trust, who provide mental and community health services to Berkshire and are rated 'Outstanding' by the Care Quality Commission (CQC). Since the hub was set up in 2020, the staff support service team who run it have already helped over 1,000 staff. With the new website and an outreach programme, they hope to offer support to many more.
Supporting those who look after us
Supporting the teams who look after us all, the team wants to support all those in health and social care, who have been working so hard to keep us all safe and well. It's been a tough time for many. But it has been particularly challenging for those who work caring for others and for the people and teams who support them behind the scenes.
Wellbeing Matters is here to make sure that, whether staff just want someone to talk to, or they need a bit more help, they can get free, fast, confidential access to psychological support.
And it's not just a helpline. Research shows that an important part of helping a workforce recover from difficult events, is to support whole teams. That's why the Wellbeing Matters service is offering teams the opportunity to take part in wellbeing hubs.
Supporting whole teams
Dr Claire Husbands, Clinical Psychologist, Wellbeing Matters, explains.
"A wellbeing hub is a meeting for a team, or a group of people, held either in their workplace or online. It gives them protected time, with a trained facilitator, who guides them through sharing their experiences.
We're very grateful to our team of facilitators, psychologists from across the Berkshire area, who are taking time out to run these hubs and support their colleagues.
And our staff support service can arrange hub sessions for teams in social care and other NHS trusts in Berkshire, on request.
Wellbeing hubs help people understand that others have had similar experiences and that their reactions to it are normal."
We'd like to help many more staff
Dr Bridget Gemal, Head of Psychological Therapies, Berkshire NHS Foundation Trust, said:
"Health and social care workers involved in the response to the COVID-19 pandemic have been under incredible strain for a long time now. They may be at increased risk of mental health problems, so we want to offer them support.
Since April 2020, we have held 273 wellbeing hubs in Berkshire for over 1,000 health and social care workers. 98% of staff completing feedback on the hubs said they felt heard and understood. Many staff call our Wellbeing Line for support too.
But we'd like to help many more.  
"So if you, or someone you know, works in healthcare or social care in Berkshire, please tell them to visit the Wellbeing Matters website."
Chief Executive of Berkshire Healthcare NHS Foundation Trust, Julian Emms, said:
"The COVID-19 pandemic has had a huge impact on us all. And throughout, we have relied on our healthcare and social care services to keep going and look after us, which they have done and continue to do, to an extremely high standard. People who work in healthcare and social care take great pride in their work, but like anyone, sometimes they need a little extra support.
This is why we have provided dedicated wellbeing and mental health support for staff throughout the pandemic. And it's why we have launched this new website, to increase the range of support available and help even more staff." 
Wellbeing Matters is here for you
If you work in health or social care and live or work in Berkshire, Wellbeing Matters is here for you.
You can find free wellbeing apps, support, self-help, or to book a team wellbeing hub.
Visit the wellbeing matters website (opens new browser tab)
Call 0300 365 8880 9am–4pm, Mon–Fri, except bank holidays
Email: WellbeingLine@berkshire.nhs.uk ​to ask us to call you back
Follow Berkshire Healthcare on Twitter
Follow Berkshire Healthcare on Facebook
Communications
If you have any questions about Wellbeing Matters communications, you can email our team