Op Courage visit Equine Therapy Centre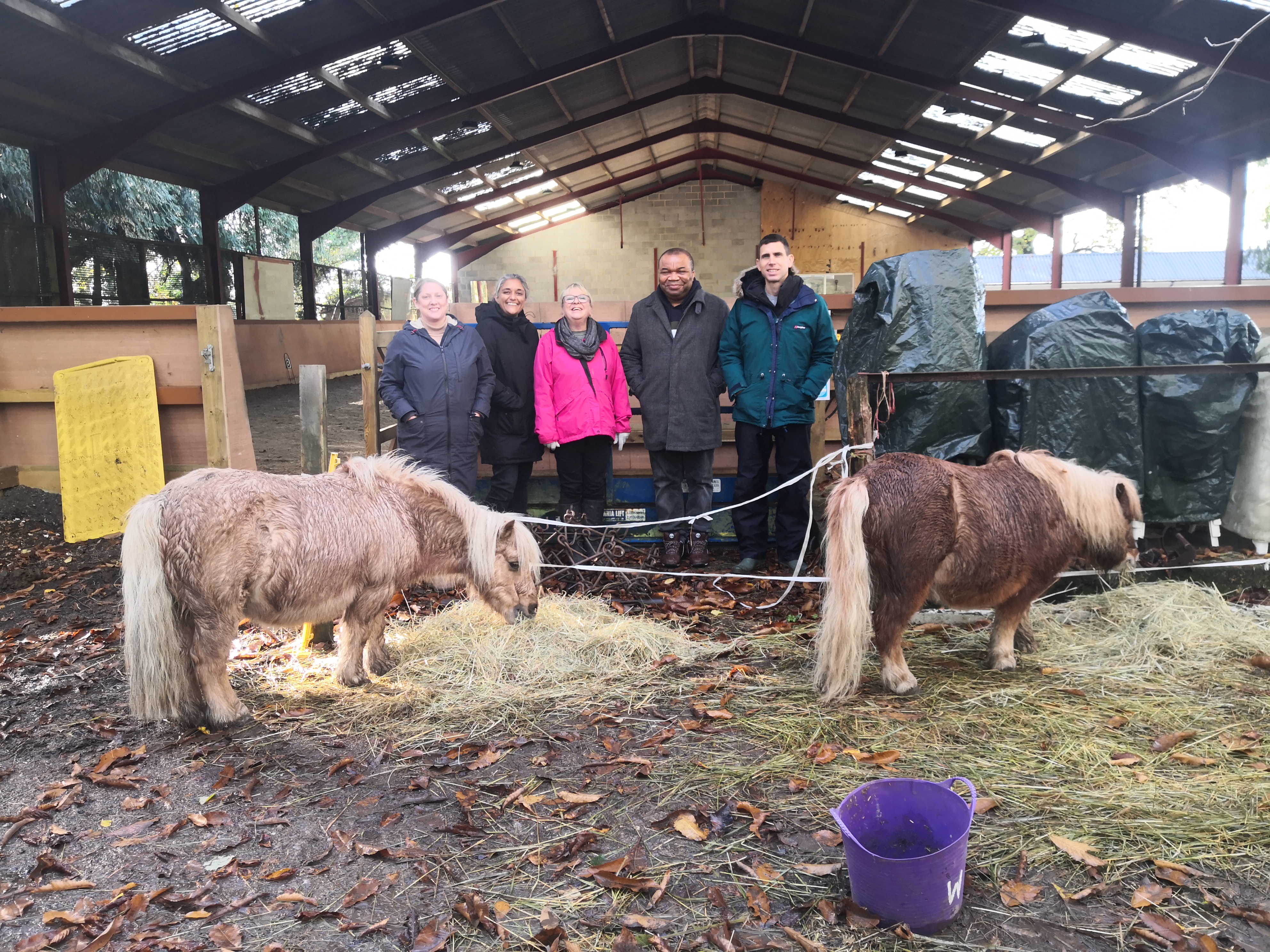 Staff from Op Courage, our service which helps veterans to access the right support to meet their needs, visited Broadlands Group Riding for the Disabled and Equine Therapy Centre in Medstead earlier this month to discuss a therapy pathway for veterans suffering with mental health problems.
Established in 1955, Broadlands Group Riding has helped over 4000 adults and children coping with a range of disabilities to participate in riding. With the help of its dedicated staff and volunteers, it provides over 2500 rides annually, helping people develop friendships, learning skills and grow in confidence. The Op Courage team were introduced to all the ponies involved in the therapy, as well as introduced to the therapy process and how it could benefit Op Courage's client group. Staff also saw presentations on subjects such as trauma, autism, depression & anxiety, and ADHD.
Being in the presence of a pony that is calm and relaxed helps us disconnect from upsetting thoughts, emotions and other stressors that disrupts inner peace. It also can help increase self- awareness, as the pony will respond to body language, breathing, heart rate and emotional energy. This kind of 'mirroring' behaviour can provide a strong visual cue to help develop awareness of your own emotional energy and body language. 
In 12 weeks of tracking some participant's the outcomes were:
74% demonstrated physical improvement
77% experienced greater confidence
75% more enjoyment
65% showed a greater willingness and ability to communicate
72% showed improved relationship building skills
78% demonstrated clear advances in horsemanship
Michaela Waspe, Service Lead for Veterans Mental Health Transition, Intervention and Liaison said, "It was brilliant to visit Broadlands Group Riding and find out more about the therapy they have to offer. We are always looking out for new ways to provide the best care and support to the veterans who use our service." The team will be looking at equine therapy moving forward as a possible therapy when it is identified as a suitable pathway for individual veterans.
Find out more
If you're a military veteran, reservist, or a serving personnel member of the armed forces, we can help you access mental health and wellbeing support.
Find out more about Op Courage. (opens in new window)