OT Week 2019: How occupational therapists support veterans' transition from military to civilian life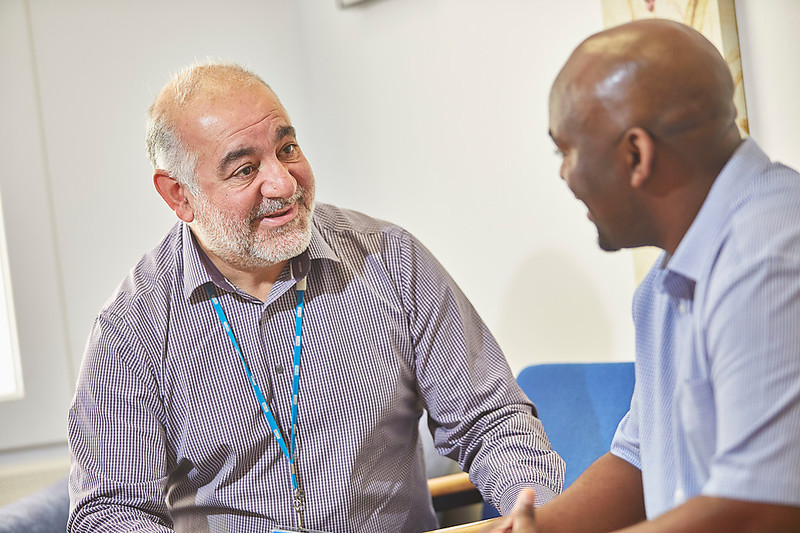 For Occupational Therapy Week 2019, we're sharing stories and advice from our staff and teams across Berkshire. This year's theme is Small Change, Big Impact.
Occupational Therapists (OT) play a big role in helping our patients who might find everyday activities difficult because of an illness, their age, or if they're living with a mental health condition.
Courage, discipline, respect, integrity, selfless commitment – these are all behaviours personnel must adopt to survive military life. When it comes to discharge, these traits and the aftereffects of traumatic incidents don't simply disappear.
Throughout military service, personnel often share intense and difficult experiences in highly stimulating, chaotic environments. Failing to follow orders and tactical routine could have potentially fatal consequences. Returning to civilian life can often come as a shock, as personnel adjust to their new way of life, while also coming to terms with their experiences.
Our Veteran Mental Health Service aims to help veterans, reservists, and service personnel approaching discharge. Both our Transition, Intervention and Liaison Service (TILS), and Complex Treatment Service (CTS) can help personnel get the help they need.
An occupational therapist (OT) within our teams assesses their mental and physical health needs, and overall emotional wellbeing, and works with them to create a treatment plan.
This may include short-term interventions, such as management of symptoms, psycho-education and practical support to enable daily tasks to be performed.
In the Complex Treatment team, we have a phase-based treatment approach where multiple disciplines work with veterans to identify values and interests and offer coping strategies that enable them to participate in trauma focused therapy.
The practical support and advice that occupational therapists deliver using a compassion focused approach enable our veterans to develop a new understanding of their individual identity and participate in meaningful activity.
To celebrate Occupational Therapy Week 2019, Kate Walker and Lisa Smith, occupational therapists from our Veteran Mental Health Service, recorded this short message to explain their roles:
If you're a military veteran, reservist or service personnel approaching discharge, we can help you access NHS veteran's health and mental health services.
Veterans Mental Health Transition Intervention and Liaison Service (TILS)
Connect with us on Twitter to see how we're celebrating #OTWeek2019
We're always looking for passionate people to come and join our teams.
Find out what it's like to work for and see our job opportunities.