#OTsForEquity: Creating equal health outcomes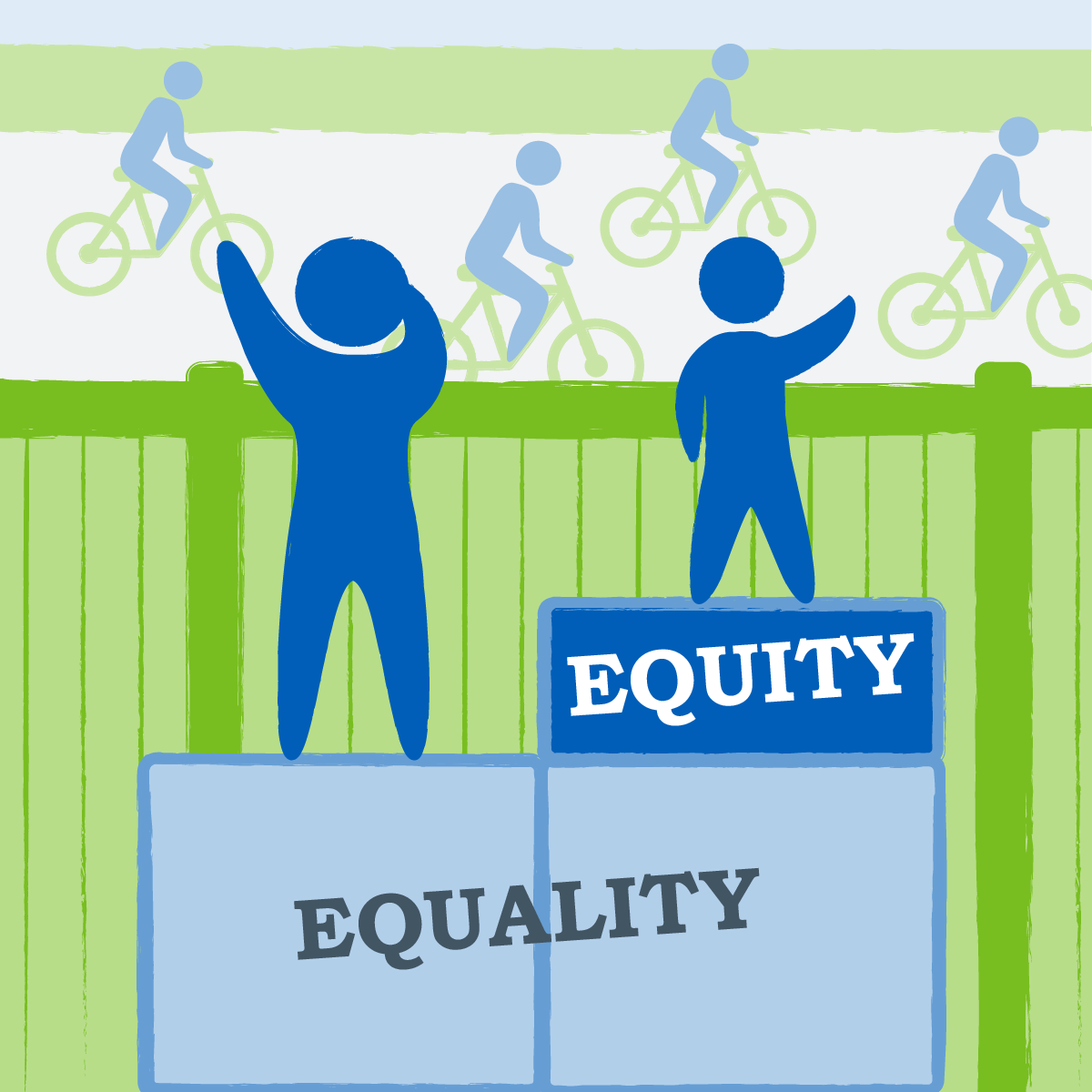 During Occupational Therapy Week 2021 (1 - 7 November), the Royal College of Occupational Therapists (RCOT) are launching a new campaign to promote equity in healthcare: #OTsForEquity.
In theory, health equality means that everyone has the same access to healthcare, but in practice this creates inequality, as it does not address the specific needs and circumstances of different groups of people.
Occupational therapists (OTs) are in a unique position to identify and challenge situations where a 'one size fits all' approach to healthcare creates disadvantage. Their goal is to work toward equity instead of equality: giving people what they need to make things fair.
The reasons for inequality in outcomes might include disability, age, socio-economic status, ethnicity, and other factors. By adapting and creating health services so that an extra boost is given to those who need it, healthcare providers can create equal outcomes.
Becky Thomas, Allied Health Professionals Clinical Lead for the Integrated Care Home Service and Interim Professional Lead Occupational Therapist, gave an example of how OTs within Berkshire Healthcare are promoting health equity:
"The therapists within the Integrated Care Home Service (ICHS) in Berkshire West saw that the provision of postural management assessments and equipment for care home residents was unequal, resulting in avoidable pressure ulcers, pain and hospital admissions.
"A postural management service was commissioned after a two-year pilot showed positive outcomes, including a reduction in pressure ulcers, improved quality of life for the residents, a reduction in pain experienced and reduced costs to the local NHS system."
OTs act as advocates for all sorts of patients and their insight and expertise contribute to the development of a vast range of services, such as the Community Team for People with Learning Disabilities (CTPLD), neuro-rehabilitation services, perinatal mental health services, and the Community Falls Service.
Jodie Holtham, Deputy Director of Allied Health Professions, said, "The role of an occupational therapist is not just to provide equipment. They play a vital part in developing and improving health services for all as they're uniquely placed to recognise and tackle inequality."
To learn more about RCOT's health equity campaign, visit rcot.org.uk.
Find out more
Occupational therapy
Our occupational therapy teams support people with health conditions to become more independent and carry out daily activities.
Find out more about our occupational therapy services
Become an occupational therapist
A career in occupational therapy can allow you to make a real difference to people's lives.
Find out more about being an occupational therapist
Work for us
Working in healthcare is more than just a job, it's a passion. And every member of our trust is committed to providing the very best care possible in order to transform the lives of our patients.