Our AGM 2022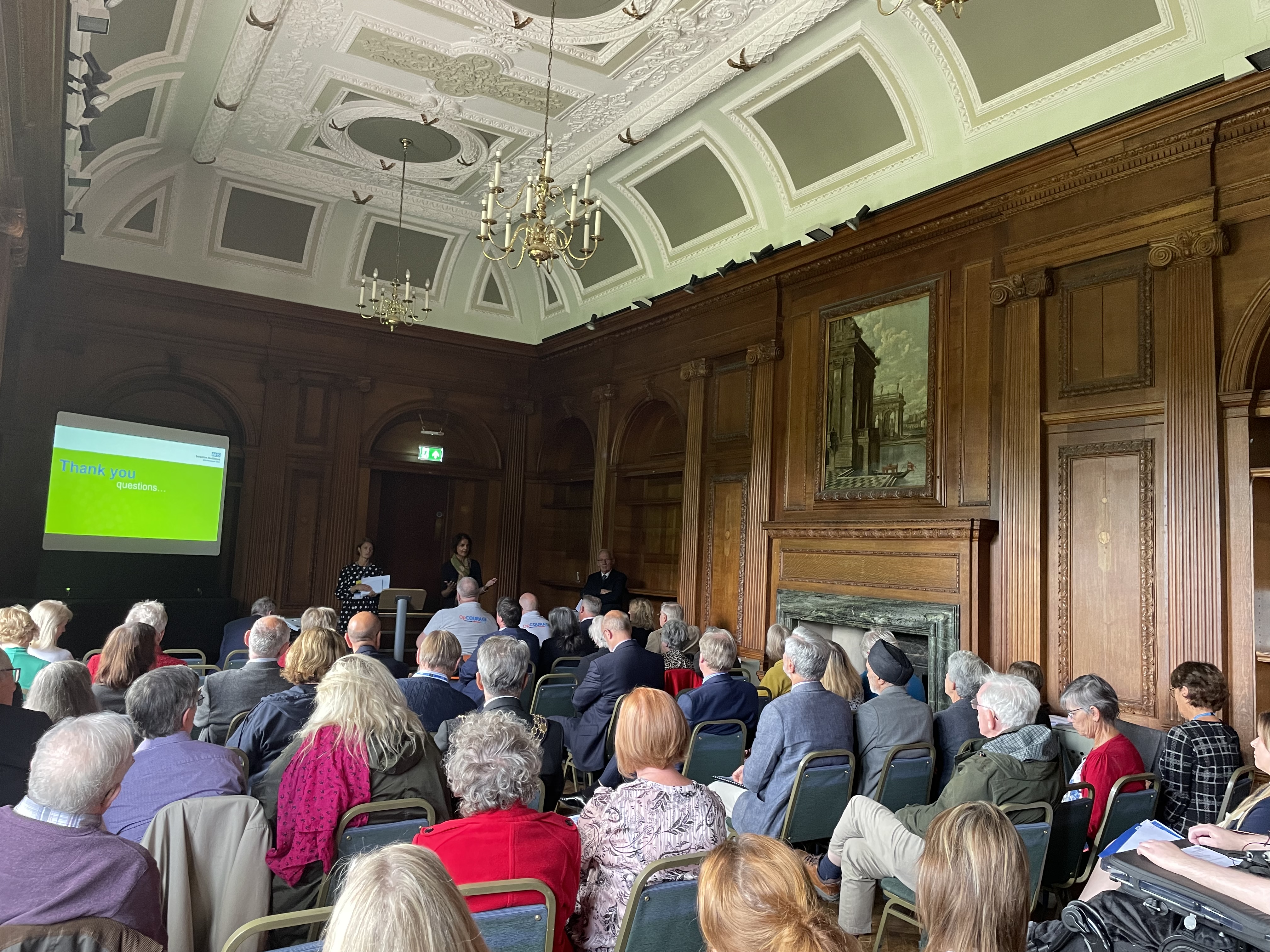 Our Annual General Meeting took place at the Recital Room, South Hill Park, Ringmead, Bracknell, RG12 7PA on Wednesday 28 September 2022. 
Our AGM was opened by our Chair, Martin Earwicker.
This was followed by updates from Julian Emms, our Chief Executive, and Paul Gray, our Chief Financial Officer.
Martin Earwicker gave a presentation on the work of the governors.
If you were unable to attend the AGM, you can still view the presentation slides.
View the presentation slides (pdf)
This year, our special presentations covered:
Ageing Well
Find out how bringing together our specialist services has improved care for the population aged 18 years and over.
Learn about our Urgent Community Response service, which provides a two-hour crisis response, delivering treatment to people in their own homes and in virtual community wards, in order to avoid hospital admissions. 
Op Courage - Veterans Mental health and Wellbeing Service
This service helps veterans to access the right support to meet their needs as well as providing psychological treatment for military attributable mental health issues such as PTSD.
Find out more about what we do to help.
Find out more 
Interested in keeping up with the latest updates from Berkshire Healthcare?
We need your help to shape our future and make sure that we're providing the services and support you need locally. You can do this by becoming a member.