Our service has been recognised as outstanding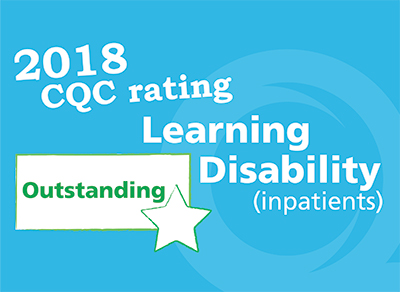 Campion Unit, our Learning Disability Inpatient service based at Prospect Park Hospital in Reading, has just received an outstanding rating by the Care Quality Commission (CQC).
Bucking the trend across the country, we are extremely proud of this achievement, which has only been possible because of the dedication and professionalism of our staff.
During their recent visit, CQC inspectors also awarded us Outstanding for being a well led trust. All of our core physical and mental health services are now rated as Good or Outstanding, with an overall trust rating of Good.
We're not stopping there, with a programme of improvements and initiatives currently underway or being rolled out to further enhance patient care and experience.