Our volunteer gardeners are shortlisted for BBC award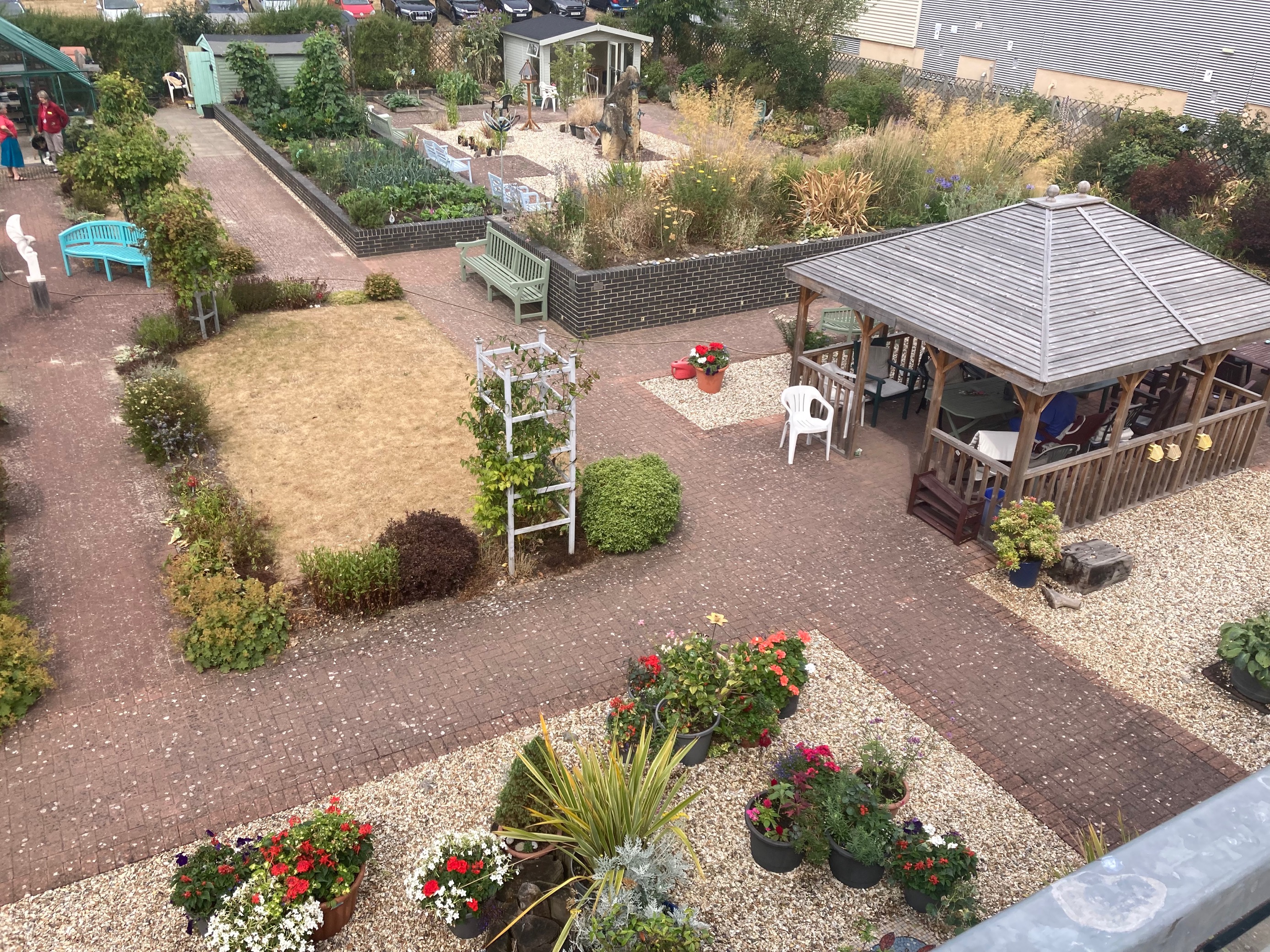 The volunteers from our therapy garden at West Berkshire Community Hospital have been shortlisted as finalists for BBC Radio Berkshire's inaugural 'Make a Difference' awards. The awards celebrate individuals within our communities who help make where we live a better place.
 This collective of twelve brilliant volunteers have turned what was once an under used outdoor space within the hospital grounds, into a wonderful garden for staff, patients, and visitors. Exposure to nature has great benefits to both mental and physical health, and the therapy garden, which produces fruit, vegetables, and flowers, is often used for a range of clinical therapies which take place at the hospital.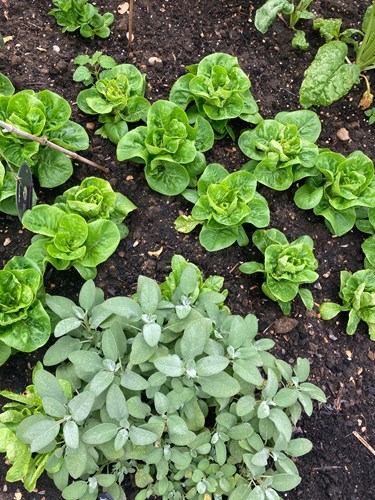 From using the garden to walk and improve mobility, to therapeutic horticulture such as planting to aid dexterity, patients are encouraged to utilise the space to its maximum. The garden also offers respite to loved ones of patients, a quiet space to relax and reflect away from a medical setting. It is thanks to these dedicated volunteer gardeners that this wonderful space has thrived over the past eight years.
Initially a group of volunteers from St Nicholas Church, Newbury, the gardeners now span from friends of the hospital, the church and the local volunteers centre. All avid gardeners, they have created a vegetable and fruit garden which the hospital chef harvests daily for both patients and the restaurant, a wild meadow area, and a raised bed with grasses and pollinator plants which currently hosts the hospital's resident duck sitting on eggs.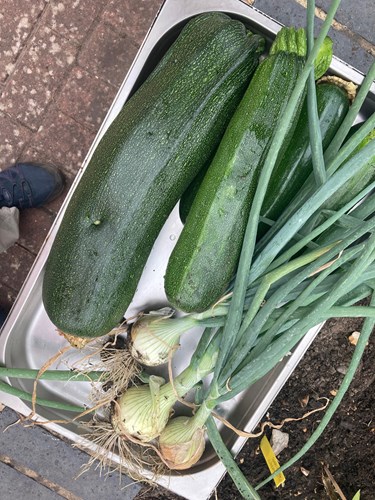 The space is used by staff as an al fresco lunch area, it has hosted a local choir singing to patients, and even Princess Anne has visited as part of the hospital's tenth anniversary celebrations. During the pandemic, the garden was invaluable to staff as it offered a space with fresh air where PPE was not necessary, and respite in this particularly challenging time.
The therapy garden is a brilliant example of how green space can contribute to health services. Wellbeing Therapist and organiser Christine Stockwell said, "the space would be nothing without the gardeners" and because of their volunteer work, the space has become an integral part of the hospital. "It is humbling to witness such kindness and dedication from the volunteers, and we are truly blessed to have such a wonderful team".
The winners of the awards will be announced at a ceremony in September.
How you can get involved
The team is always looking for new members to help look after and maintain the garden, and regardless of gardening experience or ability, if you are interested in taking part please contact: Christine.stockwell@berkshire.nhs.uk.
The hospital also has a range of other volunteering opportunities such as working with their therapy dogs, chaplaincy and working closely with patients, offering them company and friendship.