Overseas NHS Workers Day 2022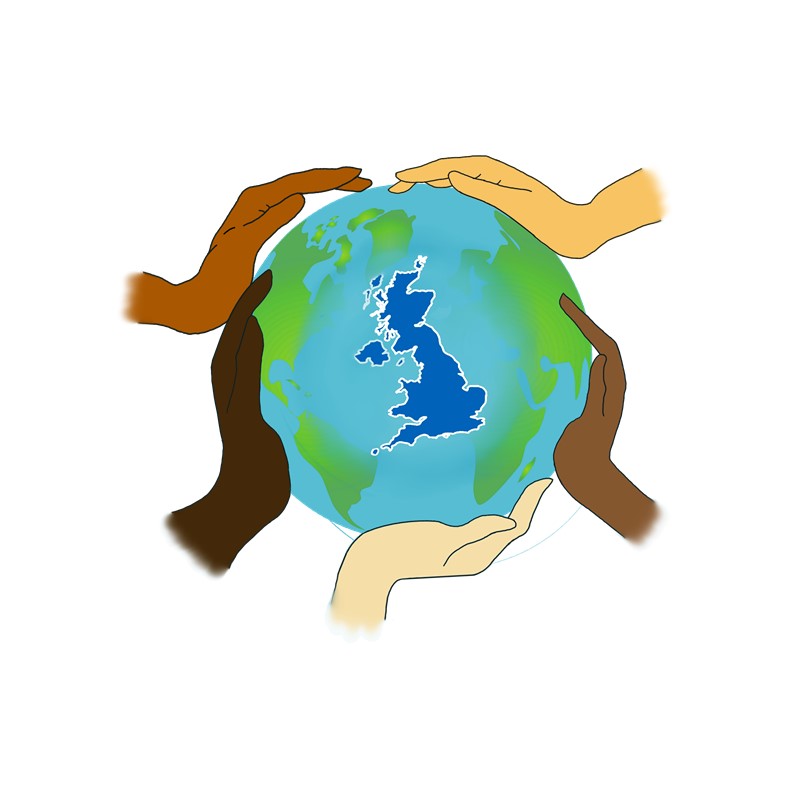 This Friday (4 March) is Overseas NHS Workers Day. Founded in 2021 by The Doctors' Association UK, Overseas NHS Workers Day was created to celebrate the amazing contributions of international staff working in healthcare.
The NHS has always benefited from overseas recruitment and from nurses coming from other countries to live and work in England. Recruitment from outside of the UK continues to feature as an important part of the workforce supply strategy of NHS organisations, in line with the NHS People Plan.
Read the NHS People Plan on the NHS website (opens new browser tab)
At Berkshire Healthcare, we've recently recruited some highly skilled overseas nurses to come and work for us. Relocating to a different country can be a daunting prospect, so offer an excellent on-boarding programme designed to welcome new overseas nurses and make them feel at home. This includes a structured training programme to prepare them for their Objective Structured Clinical Examination (OSCE), a competency test that is part of the Nursing and Midwifery Council's (NMC) registration process for nurses and midwives trained outside the EU/EEA.
Berkshire Healthcare has embarked on an exciting recruitment drive to attract highly-skilled nurses to come and work for the Trust. We spoke to Gloria and Omotolani, two of our overseas nurses about their experience with us. 
Meet Gloria 
My journey 

I started my career about 5 years ago in Nigeria at Lagos University Teaching Hospital. I went on to work in a couple of other hospitals before starting my journey with Berkshire Healthcare in July 2021.

The trust has supported me a lot, I can't even mention it all; from relocating me from Nigeria, to getting me an apartment and groceries… I also have a support network within the trust who are always ready to help me with anything. Also, the support with preparing for my OSCE exam has been exceptional. I am really happy to be working at Berkshire Healthcare. The welcome I got from colleagues is heart-warming.

The only thing I have found challenging is the preparation for my OSCE exam, but with the amount of support I am getting, even that seem less daunting.

Advice I would give to someone considering coming to the UK to work as a nurse

My advice is that coming to the UK to work as a nurse might be the best decision you ever make for yourself. The process will come with challenges, but don't let that deter you. The UK has one of the best healthcare systems and the quality of living here makes it all worth it.
Meet Omotolani
My journey 

After the completion of my BNSc program, I worked briefly as a Utility nurse where I performed a variety of roles which gave me an opportunity to gain knowledge on the importance of quality and cost of care. In September 2020, I enrolled for MSc Nursing degree. While studying, I worked as a HCA/Support worker providing care and treatment to patients within the scope of practice.

After my MSc degree, I applied for the role of a Staff nurse at the Rehabilitation ward at Berkshire Healthcare. I was offered the job and started my journey in January 2022.

The trust supported me in different ways. Accommodation was provided for the first 12 weeks and I received plenty of support from my ward manager and other team members. I was also given training to prepare for my OSCE exam, and I was cared for throughout the training and exam.

I get pleasure and satisfaction from being able to care for my patients and enjoy a nurse-patient relationship with them.

Advice I would give to someone considering coming to the UK to work as a nurse

Be brave and take the first step. Start the process and be positive about it. Communicate with others you feel can guide you. Expand your expertise. And lastly, be patient with yourself, everything will eventually fall in line.
Find out more
Find out more about our International Nurses Programme (opens new browser tab)
Connect with us on Twitter to celebrate Overseas NHS Workers Day (opens new browser tab)