Project Wingman Wheels arrives at Prospect Park Hospital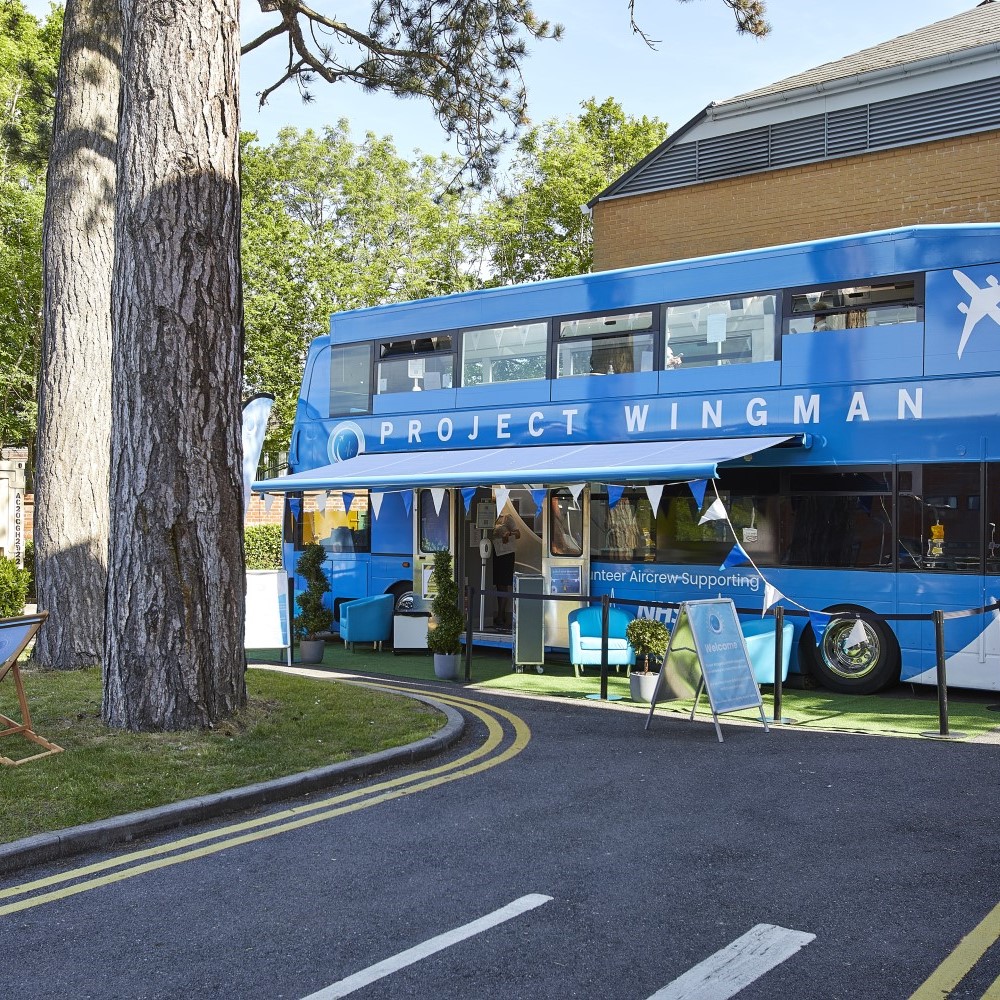 Project Wingman has been visiting different hospitals offering NHS staff first class airline treatment in a luxury space where they can rest and recharge. An incredible 6,500 airline crew that had been furloughed due to the pandemic answered the call for volunteers for the 'Wingman Wheels', or 'WellBee' as it's known as.
Run by aviation workers, it took flight back in March 2020 in response to the COVID-19 pandemic, with the purpose of taking crew into hospitals to look after NHS staff during their breaks in 'first class style lounges', offering vital wellbeing and mental health support.
For the first time at Berkshire Healthcare, WellBee arrived at Prospect Park Hospital (PPH), Reading, on 1 June and will be with us for two weeks.
We're encouraging all of our staff to come along to decompress, have a chat and some refreshments in a different setting to the hospital.
In line with current government guidelines, infection control safety measures are in place to ensure the safety of our staff and the volunteers. There will be good ventilation, regular cleaning, and a capacity limit allowed on the bus for your safety.
On behalf of all Berkshire Healthcare staff, we thank all the volunteers for looking after the health and wellbeing of our NHS superheroes.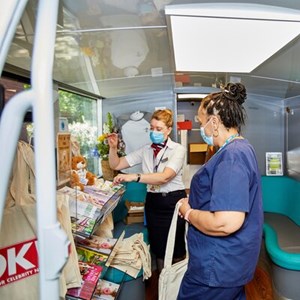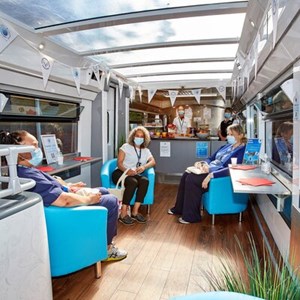 Find out more
Project Wingman
Project Wingman is a charity founded in March 2020 in direct response to the COVID-19 pandemic.
You can visit the Project Wingman website to find out how to request a visit, donations, and how to become a wingman.
Visit the Project Wingman website (opens in new browser tab) 
COVID-19 vaccine
Details about how to book your vaccine appointment are now detailed on the NHS website.
Visit the NHS website to book your vaccine (opens a new tab)
Call 119