Putting learning into action: Prospect Park Hospital staff explain the benefits of autism training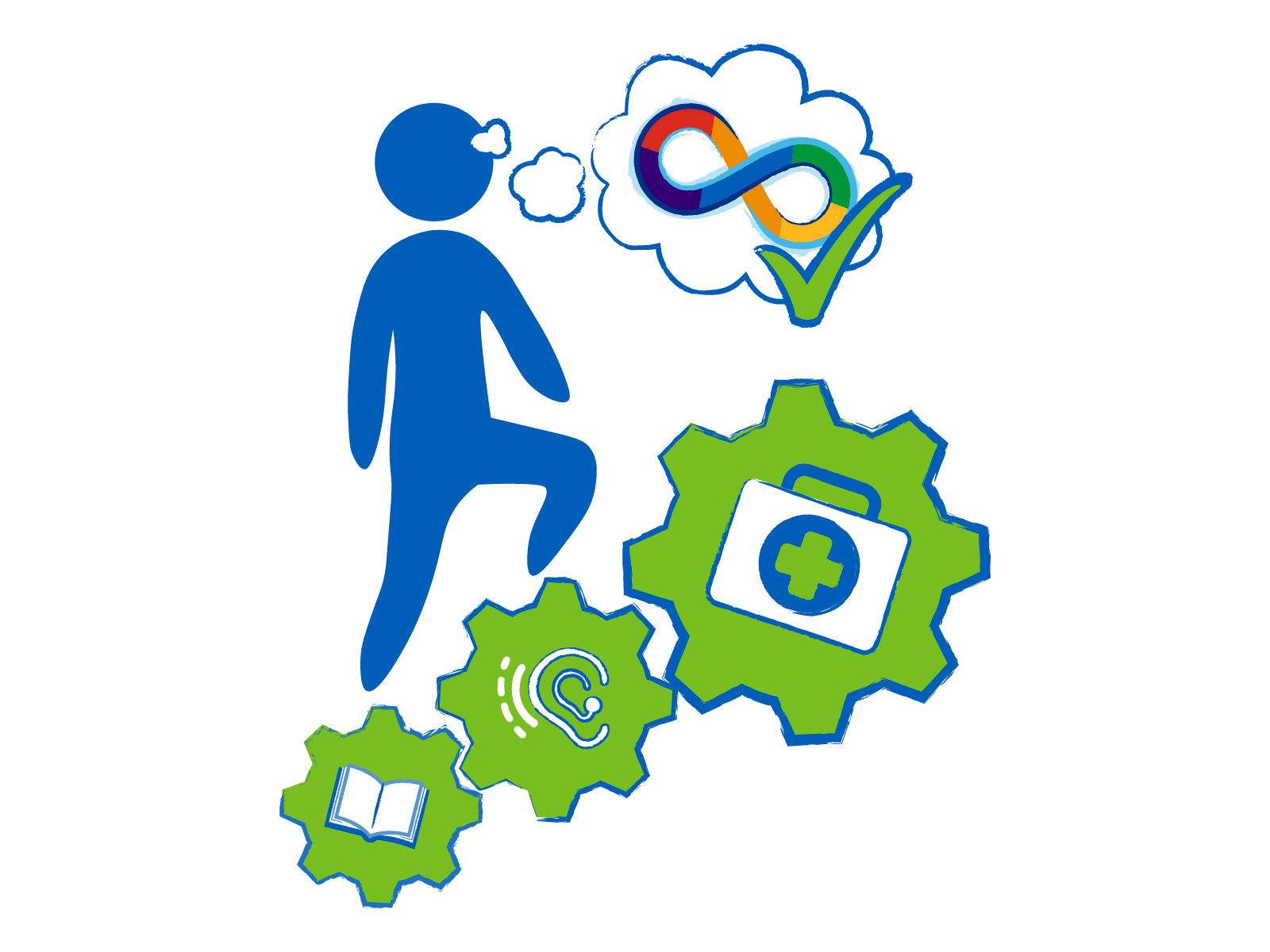 "It's not enough to know about autism, it's important to understand autism."
13-19 March 2023 is Neurodiversity Celebration Week, and we wanted to use this opportunity to explain how staff at Prospect Park Hospital benefited from a pilot programme providing autism training for staff working in adult mental health inpatient services.
The training was provided by AT-Autism following a 'Train the Trainer' programme piloted in collaboration with Health Education England with the aim of equipping staff with knowledge and skills to pass on to their teams and improve patient care. The training was funded by the Buckinghamshire, Oxfordshire and Berkshire West Integrated Care Board.
The group from Prospect Park Hospital who participated in the training came from a variety of roles, including Psychiatrist, Assistant Psychologist, Nurse, Support Worker, Activities Coordinator, and Occupational Therapist.
Adam Wyer, Activities Co-ordinator, said "I found the course really helpful in understanding how to interact with an autistic person and improve their stay on our ward".
"I learned techniques that are very helpful when engaging an autistic person in activities, and I feel I can better understand certain behaviours, such as stimming, when someone is overwhelmed and needs to relieve the stress.
"The training included watching some interesting testimonials from (autistic) people who have been in a mental health setting before, who explained what did and didn't work for them."
Staff who attended the training also fed back that they had a much better understanding of the effects of environmental factors, and how to mitigate those, and they generally felt they could empathise more.
In feedback collected after the course, one staff member said, "Staff feel able to identify where patients require adapted care plans that account for sensory needs and staff are advocating for the needs of those with autism."
Another commented on the benefits of the training, "For all healthcare workers, it's not enough to know about autism, it's important to understand autism."
Throughout the Trust, we are embarking on a strategy to understand and improve the experiences of neurodivergent people – this includes autistic people and those with Attention Deficit Hyperactivity Disorder (ADHD). The strategy came about following research that showed people who are neurodivergent can have poorer health outcomes and are at a higher overall risk for early mortality. It also addresses the experiences of staff, as neurodivergent people are more likely to struggle in the workplace if reasonable adjustments aren't made.
Find out more
Learn more about our Neurodiversity Strategy (opens in new browser tab)