Scrubs hero Claire recognised for her amazing effort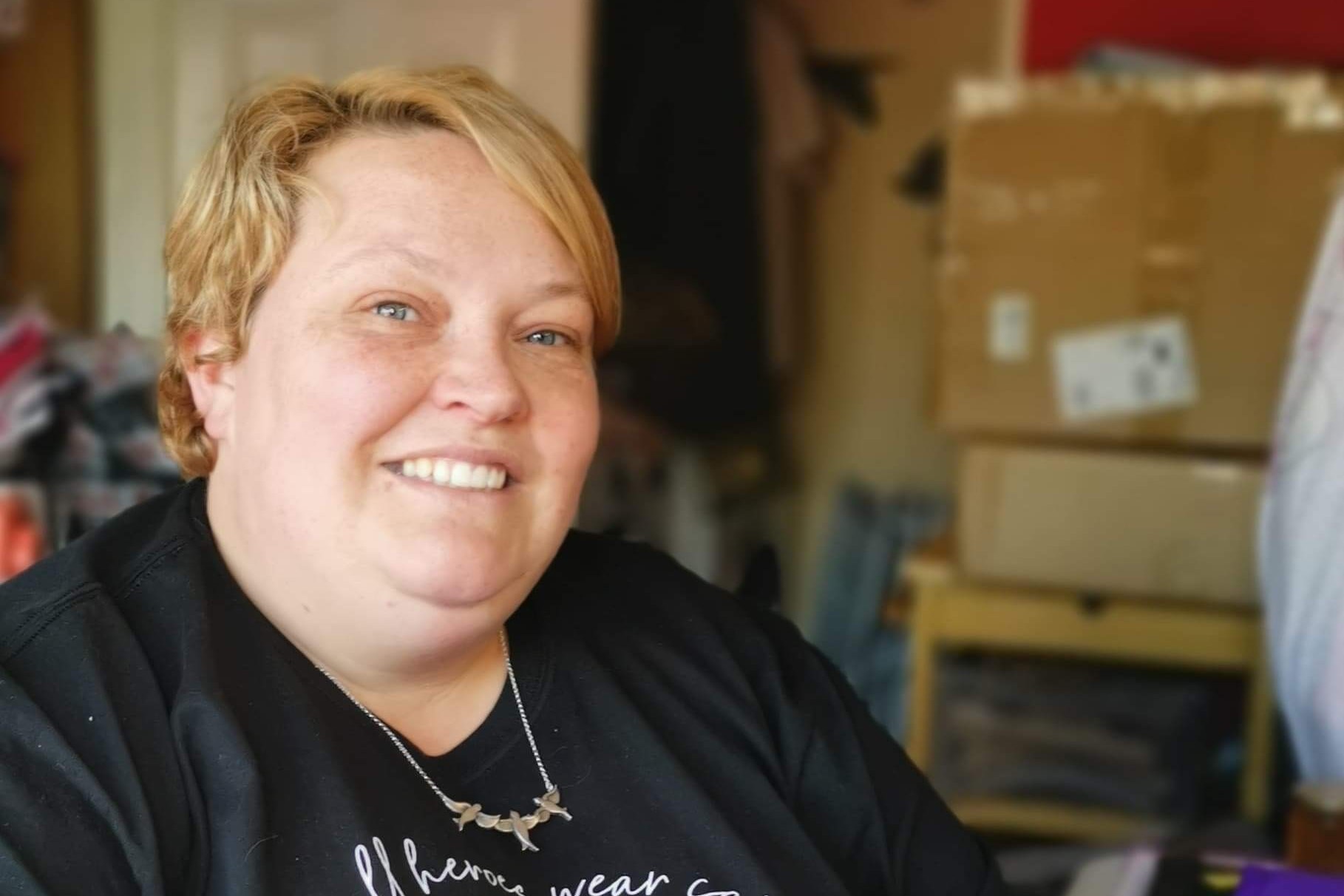 Claire Bird, who led a team of people sewing scrubs for us and other NHS staff across Berkshire, has won the West Berkshire Council volunteer award.
Claire runs her own business, Birdhouse Creations, which specialises in making keepsake items, such as soft toys and quilts, from children's baby grows and jumpers. When she saw on tv that people were making scrubs to help support frontline staff responding to the Covid pandemic she wanted to help.
Visit her Birdhouse Creations website
Claire explains: "I found a pattern online and thought I'd give it a go. I don't normally make clothes, so it was all new to me. My mum got involved and everything started out small.
Initially raising funds for fabric by selling rainbows to support the NHS, things soon took off after Claire put a shout out on social media for help – and 40 women stepped forward.
Claire sourced a company that printed patterns and secured sponsorship from the Greenham Trust to fund materials. And we were able to pass Claire a huge quantity of Liberty fabric that was kindly donated to us by the store.
Claire and her team even got involved with making special fun 'robot' scrubs to people working with special needs children and rainbow scrubs with money from the Noah Evans Appeal through Scrubs Glorious Scrubs.
In the end, things were so busy that Claire stopped sewing herself as all her time was spent measuring and distributing fabric to volunteers, and boxing up the scrubs to send out.
With an initial ambition of creating a dozen or so scrubs, Claire and her amazing volunteers ended up producing thousands – and were responsible for providing well over 80% of the scrubs that we received during the first wave.
On winning the West Berkshire Council volunteer award for her outstanding efforts, Claire said: "I feel very privileged. I would like to have gone out and been a volunteer, but I don't drive, and my health makes me vulnerable, so that wasn't suitable for me. I wanted to do something, and this fitted the bill perfectly. I met some lovely people doing this and made friends who will be friends for life".
We would also like to say a huge thank you to Claire and her team for doing such a remarkable job! 
Find out more 
How you can help us during COVID-19
We're hugely grateful to the generous donations we've received so far during this difficult time. Your support has gone a long way to helping protect our teams and bringing a smile to our patients.
There are different ways you can help us if you'd like to donate.
Get in touch if you have any questions about donating, or you'd like to suggest a fundraising idea.
Email    charity@berkshire.nhs.uk 
Find out more about making a donation
Vaccine