Self Care Week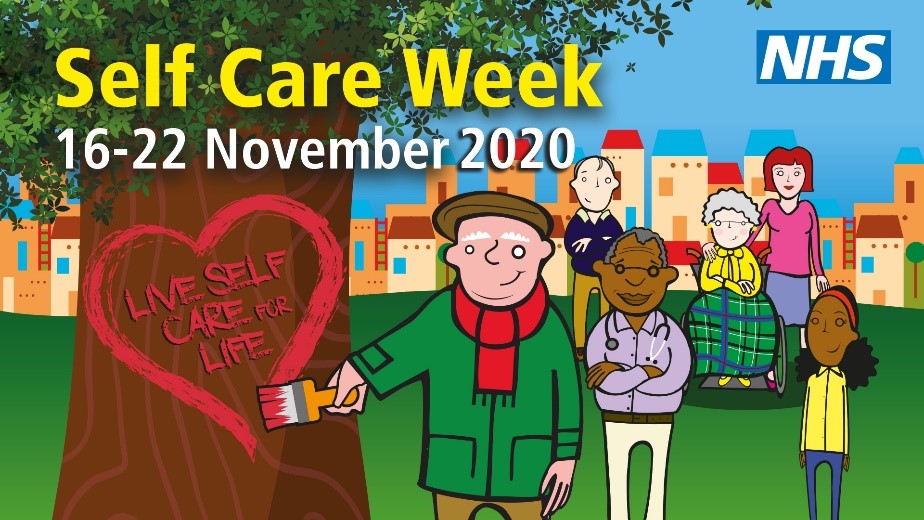 It's Self Care Week (16-22 November), and this year's theme is 'Live Self Care For Life'.
Eating healthily, losing weight, becoming more active, stopping smoking and cutting down on the amount of alcohol consumed, can transform our quality of life, with long-lasting effects.
Caring for our mental health is just as important. Breathing exercises, staying connected with family and friends, mindfulness and yoga are all examples of activities we can do at home to help.
Visit our website for advice about accessing mental health support.
Find out how to access mental health support

Other examples of self care include getting the vaccinations and medicines you need and making sure you contact health services as soon as you have any serious concerns.
It's particularly important in these trying times that we do everything we can for ourselves, our families and our colleagues to live as healthily as possible, so that are be able to cope with whatever comes our way.
Self Care Week is a time to take stock and make small changes that will help us take care of us.
Find out more
Self Care Forum
You can find out more on the Self Care Forum, a charity which aims to further the reach of self care and make it a part of your everyday life.
Visit the Self Care Forum for more information
Frimley Health and Care
Visit the Frimley Health and Care website for more information about the benefits of self care